Ideas to design your co-working space
A) Increase in the demand for Co-working spaces
I am sure you might have been hearing this phrase, co-working space a lot lately, right? One of the major reasons for that is the huge rise in the number of startups in various industries, like the automotive industry where the IC engine vehicles are slowly being replaced by Electric Vehicle which is giving enough encouragement for the startups to build a new electric vehicle.
Another reason being, employees are wanting to have a "space" for themselves where they can work without any disturbance and produce a better output which they feel is a bit difficult to get it by working from home. These are some of the reasons many metropolitan cities are coming in front and are providing startup co-working space & commercial office space for rent across the city.
B) Importance of Workspace design
Most of the people think that the major reasons for the companies to go for co-working spaces are the price and the location, well you might be amazed to hear that these are not the only reasons why companies opt for the shared office or shared work spaces. The design of the workplace also plays an important role for your clients while selecting a place to work in. Co-working spaces should be designed in such a way that it should inspire your clients to come and work with the same level of enthusiasm every day.
Since you cater your services to different industries, so while designing your shared office it is important to take into consideration the different aspects of different industries. For example, if your clients are from the creative space or is a freelancer then the design should inspire them to think out of the box. Similarly, for different industries, a co-working space should be designed which suits them the best.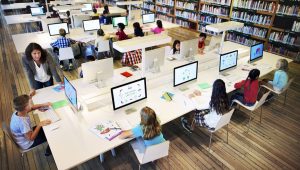 Reasons for choosing RAYAFEEL for your startup
The hub of a startup, Bangalore holds the second-highest number of the startups in India next to Delhi with a count of around 5000 companies, I think this count is enough to give the courage to start your own business.
Investors, getting an investor is one of the toughest jobs in the startup space. Bangalore has one of the highest numbers of investors who are eagerly waiting to fuel the startup if the idea looks promising.
Media exposures, if starting your business and finding a workplace is one task then promoting your business so that it should get the visibility that it deserves is another one. Bangalore has some of the prominent media platforms like ET Tech, Your story, etc. which will make your journey smooth.
Networking, Bangalore is also known as the Silicon Valley of India, It has housed a lot of companies across a plethora of Industries, so, there are high chances that the will get to meet a tycoon of your industry and take necessary inputs for your business.
Weather, when it comes to whether there is no metropolitan city in this country which can give competition to Bangalore. This city is considered to have one of the subtle climates in all the seasons.
Hire, apart from the companies, Bangalore is also known for the best colleges and the brightest students, so if you are looking for the right talent then for sure this city is made for you.
Ideas to design your co-working space
The flexibility of workstations, your workplace should be flexible enough to cater to the various needs of your clients, as some companies go for the cabin design and others might have a different approach. So, it is beneficial if you have a glass and movable wall instead of the brick and mortar so that you can adjust the arrangement according to your client's needs.
Eye-catchy entrance, they say the first impression is the last impression and it is true in some manner, especially when your prospects come to visit your workplace, the first thing they encounter is the entrance, the better it is, more will be chances of closing the deal.
Colour tuning, because your clients will spend most of their time in the workplace, they deserve to be felt better, right? So, the office space which is like a visual treat and gives pleasures to the eyes is advisable. If they feel better, then they work better!
Walls that Inspire, running a startup is never an easy task, every day your customers go through a lot of emotional turmoil, you can give them motivation by engaging the walls with positive quotes and pictures of famous personalities to lift their morale and encourage them to peddle further.
Meeting room, having a meeting room is mandatory as companies will have to discuss some confidential matters.
Why choose RayaFeeL office?
Co-working space in Chennai  is one of the fastest-growing sectors which can be endorsed by the rise in the number of startups. While in the process of finding one, you might stumble upon many working spaces who promise you high-speed internet, air conditioning, training room, virtual office, event space, power backup, conference rooms, meeting rooms, etc. which are the basic amenities that all shared work spaces & space in Bangalore to work providers, provide.
But one should also consider the point of their flexibility in terms of the work timing. Now, this is where Novel Office is the best choice because we provide 24/7 service for all the 7 days, we know how the startups work and we support you in all the possible manner.
To make sure that you work in a situation like COVID-19. We are abiding by the rules given by the government of India in terms of taking precautionary measures at the workplace.
Keeping the employee's safety into consideration we are making sure that the individual work pods are being used, disinfectant sprays are applied with the work pods, and many more.
So, if you are looking for space that can help your startup 24/7 and also cares for the employee's safety then, Novel Office is the best option to go for.
Conclusion: So, if anyone approaches you with the requirement of space for rent or office spaces before you show them your working space, make sure that you have designed it in such a way that it gives your prospects enough zeal to come and work every day with the same level of motivation and yes, it is not only about money and location.
Email : info@rayafeel.com
Phone : +91 72000 04025 / +91 88389 53252 /+91 84220 89238/+91 81483 83856
Address : Spencer Plaza, S102, 2nd floor, Phase-3, Door No. 769, Anna Salai, Chennai, Tamil Nadu, 600002
Have any question? (+91)8838953252 ITsupport@rayafeel.com
Our services can also remind you through our website.
We even have Facebook, Instagram and Linked in! Comment or like if your more of the social media type 😉