Having a virtual workplace has benefits…..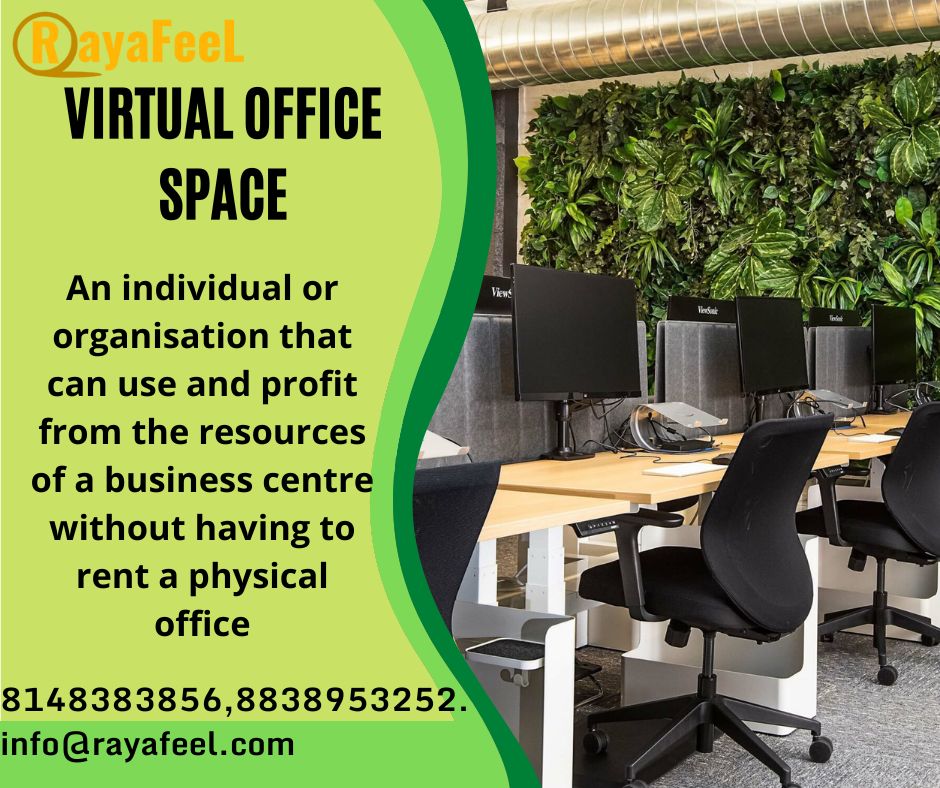 Significant Cost Savings:
Virtual offices are the ideal approach to save those astronomical sums of money because office spaces in Tamil Nadu are not inexpensive. Virtual offices are incredibly important for achieving this when you are just starting out in Tamil Nadu since they allow you to invest your money in areas that will generate more income.
Fastens up your operations:
Everything is powered by technology because tasks that once took many hours are now completed in a matter of minutes. People have switched from working in offices to working from the comfort of their living rooms using technology as a result of the global epidemic.
Many tasks are time-saving thanks to technology, and setting up a virtual office will allow you fully embrace it, assuring faster operations.
Improved Efficiency:
Your personnel may work comfortably and presentably from home, saving them the time-consuming commute to the office. This will increase their efficiency and strengthen their commitment to their task.
Offers a range of choices:
You might look into flexible possibilities for your operations with the aid of a virtual office. It can assist you in growing quickly and in developing an environment where tasks can be completed quickly and without having to adhere to a rigid hierarchy.
website designing:
A strong lead generating tool is a website with a good user experience. The "Contact Us" section is where users may quickly get the information they require.
Private company registration:
In India, the most common type of business structure is the private limited company. A private limited company must have at least two shareholders and two directors in order to be registered, and the process is done online.
Christmas and the New Year Discount Just Rs.43,000/-
OFFICE SPACE AT Rs.25000/-
PRIVATE COMPANY REGISTRATION AT Rs.15000/-
NEW WEBSITE FOR ONE YEAR AT Rs.15000/-
Our services can also remind you through our website.
We even have Facebook, Instagram and Linked in! Comment or like if your more of the social media type 😉
Tag:#affordableofficespace, #CommercialOffice, #conferenceroom, #coworking, #coworkinginindore, #coworkingspace, #HybridOfficeSpace, #meetingrooms., #officecabin., #OfficeSpace, #officespaceforrent, #Placement, #sharedofficespace, #SharedSpace, #Training, #virtualcowork, #VirtualOffice, #virtualofficespace