How to establish a virtual office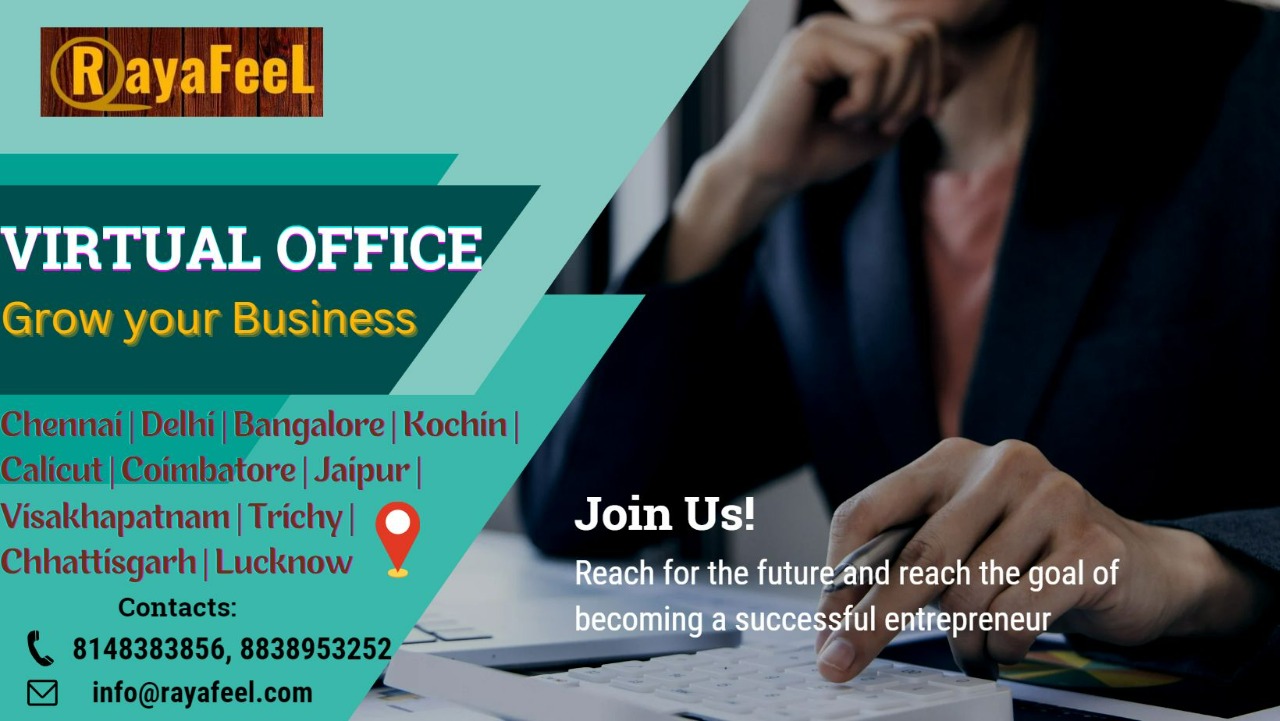 The methods listed below can be used to establish a virtual office in Tamil Nadu:
Your business strategy should be determined:
You must also complete this step because it is standard practise for all businesses. It's crucial since it will help you determine whether or not you need a virtual office.
Get the resources you need:
You must obtain the required resources for your virtual office if you need one. These might be crucial resources for human resources, video conferencing, and other things.
Additionally, you must collaborate with local resources to get the materials you require.
Establish a legal Tamil Nadu address:
Needs a legitimate Tamil Nadu address so that you can open your virtual office. You must choose a location for this where you can get your mail.
Create a Business:
You should have a plan of action in place before starting a business. You must choose the organizational structure for your business and ensure that it works with your plan.
Christmas and the New Year Discount Just Rs.43,000/-
OFFICE SPACE AT Rs.25000/-
PRIVATE COMPANY REGISTRATION AT Rs.15000/-
NEW WEBSITE FOR ONE YEAR AT Rs.15000/-
Our services can also remind you through our website.
We even have Facebook, Instagram and Linked in! Comment or like if your more of the social media type 😉
Tag:#affordableofficespace, #CommercialOffice, #conferenceroom, #coworking, #coworkinginindore, #coworkingspace, #HybridOfficeSpace, #meetingrooms., #officecabin., #OfficeSpace, #officespaceforrent, #Placement, #sharedofficespace, #SharedSpace, #Training, #virtualcowork, #VirtualOffice, #virtualofficespace