Several compelling factors to begin utilizing a RayaFeeL Virtual Office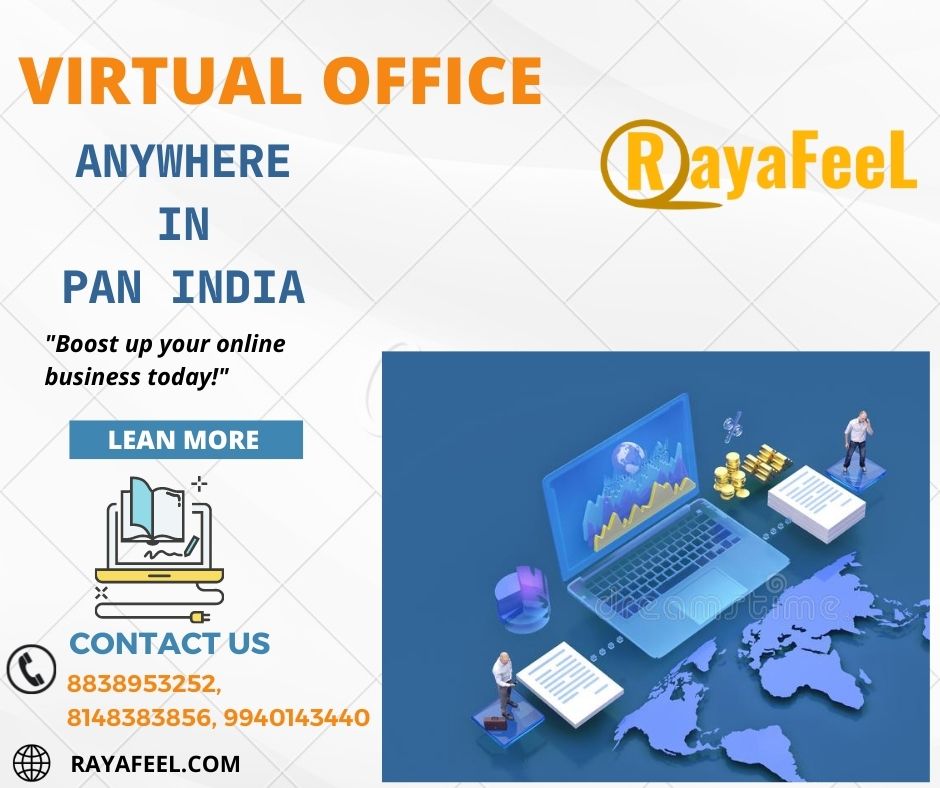 HOW DOES A VIRTUAL OFFICE WORK AND WHAT IS IT?
A virtual office is a commercial solution that enables an individual or organization to utilize and profit from the resources of a business Centre without having to lease a physical office. These business centres are typically found in strategic business locations with excellent access to transportation.
You can use the company address to receive mail and have access to its meeting rooms as a RayaFeeL customer. Additionally, you will be able to use and incorporate the business center's address onto all of your marketing and sales collateral, including your website, business cards, and letterheads.
You can use the address as your company's registered office address in the majority of places. Any mail that arrives at the address can be held for pickup or forwarded to an other address of your choosing.
A VIRTUAL OFFICE: WHY USE ONE?
Purchasing office space might be either pricey or just not viable for start-up companies and home employees because cashflow or start-up money is so crucial. By giving you all the advantages of a reputable business Centre without the high cost of renting physical office space, a virtual office acts as a springboard for your company.
Other uses include a substitute for companies who need to have numerous regional presences in important cities inside their own nation or in other nations where they believe they may make money. People who are expatriating to another country but need to maintain a local presence in the country of residence also use virtual offices.
WHAT SERIES OF SERVICES ARE INCLUDED IN A VIRTUAL OFFICE SOLUTION?
Business address use, telephone answering, call patching via virtual numbers, meeting rooms, hot desking, conference facilities, and access to shared break-out areas are frequently included in virtual office packages.
Business addresses: Use the address to have mail sent for pickup or forwarded.
Phone answering – Have professionally trained receptionists answer your calls in your company's name.
Call patching (virtual numbers)- allows you to have a local phone number of your choosing assigned to you and have calls redirected to either your preferred landline or mobile number from this number.
Meeting Rooms – You can reserve and use meeting rooms that can accommodate 6 to 12 people.
Hot desking is the practice of renting out a single desk spot for a half- or full-day period in a building's common areas or in a private office.
Conference Facilities – The option to reserve a conference room for a group of delegates more than ten.
Our services can also remind you through our website.
We even have Facebook, Instagram and Linked in! Comment or like if your more of the social media type 😉