Characteristics of Furnished Offices for Rent in Chennai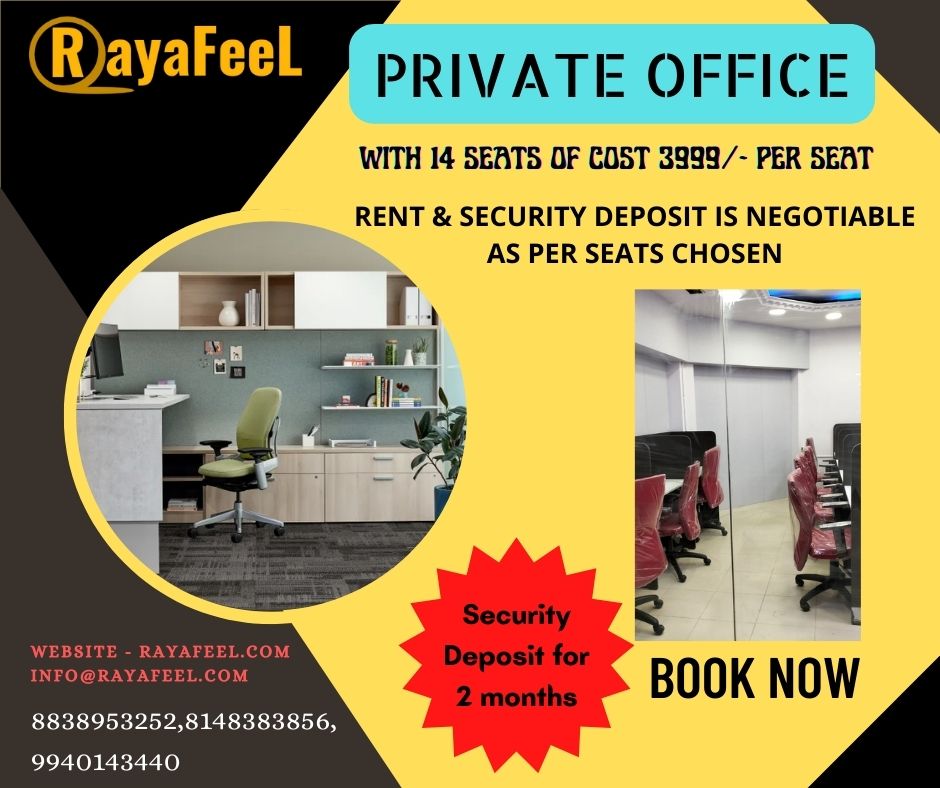 When a new business is launched, a portion of the cash is used to furnish the office. They offer fully furnished office setups for rent in Chennai.
The service includes setting up the working environment, managing and maintaining it, and providing operational support. You can enter your office and get to work right away.
Rent an Office in Chennai
Choosing an office and then furnishing it with the necessary equipment and amenities takes time and money.
Both the local small business and the global corporation must deal with the aforementioned scenario when opening a new branch. The best bargain can be found here.
You can lease an office in a desirable location with furnishings already installed, and you can arrange your payment terms to be either monthly, yearly, or on a lease.
It cuts the initial capital outlay for up to 60%. To impress guests and clients, they professionally set up the office. It is the finest solution for new startups, and over 90% of new startups use completely rented office space for their operations.
They also offer employees, conference and meeting rooms, IT, and office space as additional services. The rent for the office includes all of the aforementioned services.
Additionally, they offer specific business services and support as needed. High-speed internet connection, a dedicated phone line, and other office-related equipment are just a few of the additional services offered to the client.
Air conditioning, power, and water are all included in the price of the office space. They perform routine maintenance, such as air conditioning and pest management.
For routine office cleaning, they offer qualified workers. They provide necessary security services including CCTV installation and round-the-clock security along with equipped offices. The majority of meeting times are offered on an hourly basis, but they can also rent the conference space on a monthly basis. Tea, coffee, and other pantry items are available upon request, and some services also include lunch and dinner.
In Chennai, there are many choices for smart business centres. Choose RayaFeeL  that meets all of your needs, and pick the one that is in a desirable area and has decent connectivity.
Our services can also remind you through our website.
We even have Facebook, Instagram and Linked in! Comment or like if your more of the social media type 😉