Considering starting a company? Oh no, just execute; don't plan. We'll assist you.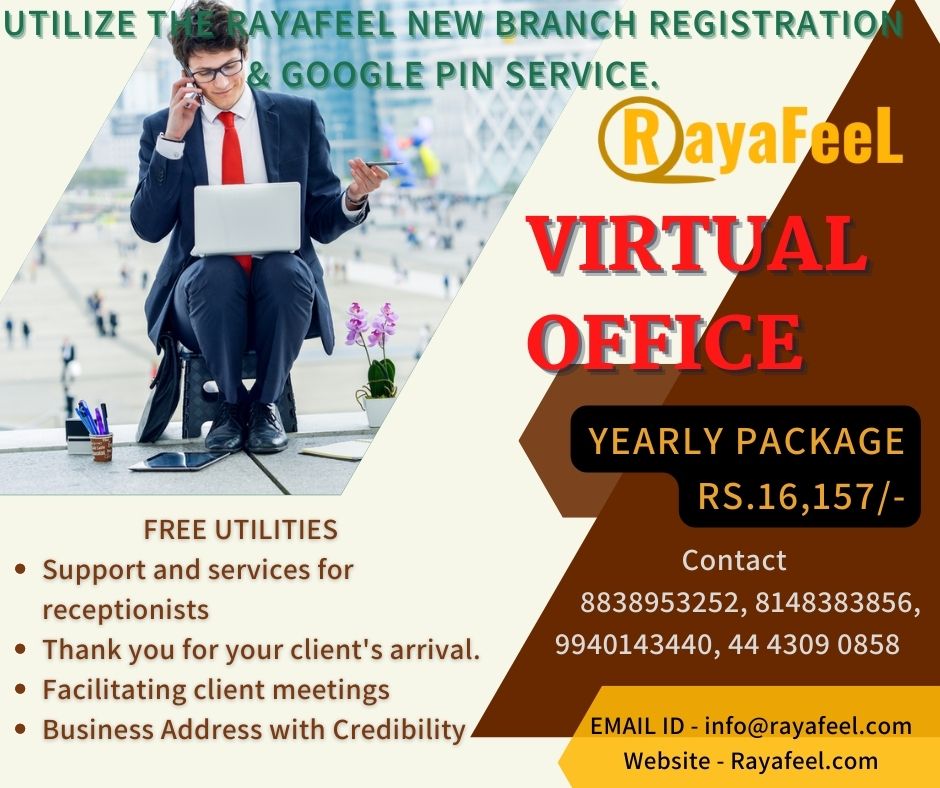 Since the majority of firms may actually operate totally online, not all organizations need a physical structure to conduct their operations.
Since employees can now conduct business outside of the workplace, an office was never really necessary.
A building is not necessary for startups, tech firms, or tiny web businesses, to mention a few.
Buildings incur costs for the structure itself as well as for utilities such as power, water, heating, air conditioning, and other services.
Costs that are cut that are unnecessary assist both small enterprises and huge corporations.
How Much Do Services for Virtual Offices Cost?
A virtual office space does not always have a fixed cost.
Smaller businesses do not require as much as larger ones, thus they do not have to pay for as much.
The benefit of virtual offices is that a business can select its own strategy.
Plans are based on the service bundle that best meets the requirements of each firm.
The one-year package costs Rs. 16,157/-including GST and document charges.
The six-month package costs Rs. 8,260/-including GST and document charges.
The rental fee is Rs. 999 per month. The rent should be paid on or before 10th of the every month. For the delayed rental, 5% of the rental penalty must be paid per day starting from the 11th of the every month.
The renewal cost is just Rs. 14,160.
Additionally, the physical location of the workplace affects the cost; hence, prime locations will be more expensive.
PASSIONATE RECEPTIONIST
The monthly fee for this service, with GST, was Rs. 3999.
SIGN BOARD
The monthly fee for this service, with GST, was Rs. 999.
They might charge you for holding or mail forwarding, as an illustration.
Depending on the virtual office package a business selects, there may be additional fees.
Our services can also remind you through our website.
We even have Facebook, Instagram and Linked in! Comment or like if your more of the social media type 😉