Businesses that accept hybrid labour Benefits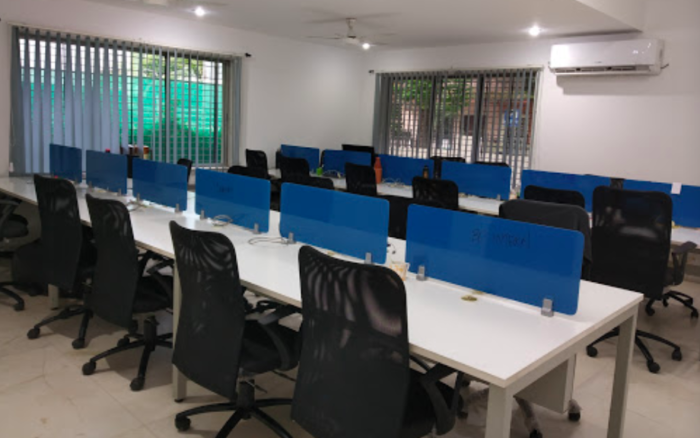 UTILITY FEES ARE DECREASED
When you opt to work from a flexible office space or coworking space, utility bills become a thing of the past. Your membership's base fee covers all of your water, electricity, gas, and internet expenses. This also entails no upkeep fees, so bid farewell to summer and winter heating and air conditioning problems; everything is taken care of for you!
SERVICES FOR CLEANING ARE INCLUDED
Every day in a coworking space, the desks, common areas, conference rooms, kitchens, and toilets are cleaned. You don't have to be concerned about handling refills or stocking supplies. By transitioning to hybrid employment, these adjustments alone might result in annual savings of hundreds.
MORE WORKERS' PRODUCTIVITY WAS INCREASED.
Working from home, at least occasionally, is a huge bonus for many people. For many workers, even one day a week spent not commuting to and from work can be a big relief. Particularly for jobs that don't entail dealing with customers or collaborating constantly with coworkers, working from home means less distraction and greater focus.
For many people, it is tremendously advantageous to not have to cope with the significant distractions—and even annoyances—of typical office life. Although they did miss their coworkers when working from home, employees who worked remotely also reported greater job satisfaction and reduced levels of stress.
Businesses that permit hybrid work gain from it in a variety of ways.
Businesses that provide hybrid work arrangements typically experience a number of advantages. Employers can cut costs by, among other things, using less office space and other expenses related to traditional office jobs. Furthermore, because location is less of a factor, businesses can choose from a larger talent pool.
More free time for family and personal activities makes employees happy, which increases retention rates and reduces the need for pricey staff recruitment and training initiatives. Granted that remote workers are frequently given greater autonomy when they demonstrate their value to the firm, they may also be more productive when they can concentrate on tasks away from the distractions of a corporate setting.
With RayaFeeL Network, picking a hybrid work model for your business is simple. With our lovely facilities and attentive community, we can help you cut costs and increase employee pleasure. Book an office with us right now to experience the advantages for yourself.
Our services can also remind you through our website.
We even have Facebook, Instagram and Linked in! Comment or like if your more of the social media type 😉