Availability on Virtual & Co-working space in RayaFeeL.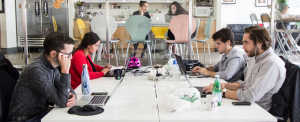 RayaFeeL is  Most Creative Eco-System. Where Businesses Come To Grow. Flexible Month-By-Month Membership – 24/7 Access –  available support of 24-7 access. Flexible memberships is there. An executive workspace to focus on innovation, collaboration and well being. Vibrant Community. Month-to-Month Memberships .
"What is co-working" depends a lot on the person you are addressing it to. The concept includes so many things and has a different meaning for different people, plus every coworking space is unique.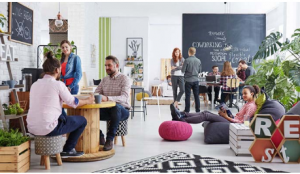 All-Inclusive pricing…
1.Your monthly cost covers everything you need to operate your office, with no need for any capital expense or investment.
2.Furniture, fixtures and fittings
3.Utilities and business rates
4.IT and communications
5.Receptionist and support team
6.Use of business lounge and communal areas
How do you want your office?
Whatever you need, we can help create the right solution for your business and your budget, from a simple space for 2 people to a fully furnished  home for your entire business.
Standard office:  Practical space for teams of all sizes
Window office:
Rooms with a view and natural light
Office suite:
Team space with integrated meeting area
Large-scale office : also available
Talk to our team about the different options available and how we can customize a solution for you.
Contact office representatives directly:
All messages and viewing requests are sent directly to the leasing manager responsible for the space
Free help if you need it:
Our team of experts is ready to assist you and can help manage the entire leasing process free of charge
Our tech makes it easy:
The whole leasing process is aided by our dashboard which makes it easy and convenient for you and everyone involved.
Office Access:
You will have access to your office during business hours
Parking:
This We Work location has its own parking spaces, but the easiest way to get here is by bike or on public transport. The Spencer plaza there Underground a big parking is there and even metro railway station, served by regional and national trains, is within walking distance (or a short hop on the bus).