Process For Trademark Renewal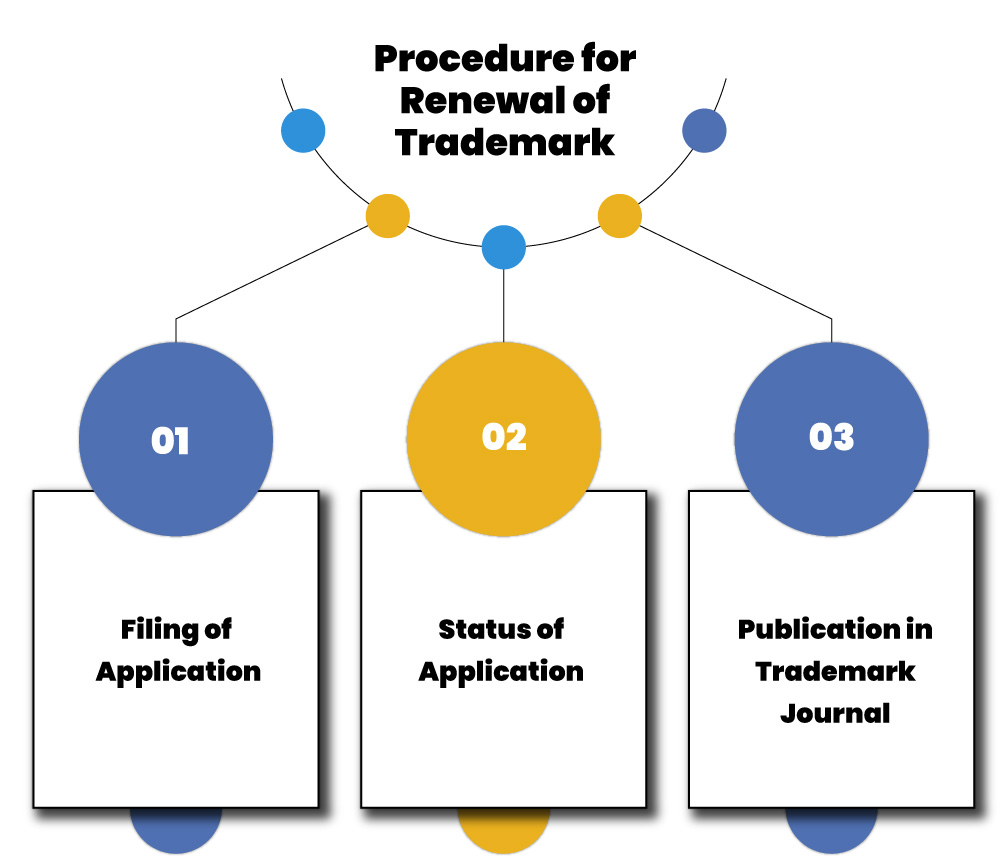 Checklist For Trademark Renewal
Pre-existence of a registered trademark, possessed by the proprietor, subject to renewal.
The intent for commercial use should be analyzed for eligibility.
Make sure that there is no similar trademark, by executing a trademark search of the eminent and licensed trademark database.
If there is a conflict of trademark it is prudent to get a legal opinion for a feasible solution.
Procure and prepare an application for renewal and thereby comply with appropriate conditions
Trademark renewal is of two types:
There is alteration and change of sign or logo of the registered trademark
Application is made without any change in the trademark
Here is simplified process:
The application can be filed by the registered owner of the trademark or an agent authorized by him.
By filing a renewal application for trademark , will renew it for another 10 years.
Checking the status of the application periodically is very important until it is processed by the registrar.
The trademark journal is the official gazette of the trademark registry which governs the status of accepted or rejected. If the application is accepted then it is advertised in the trademark journal. And the renewal process should begin 3 to 6 months before the expiry of the trademark.
To file the application Form 18 with the requisite fees. The application is reviewed for the quality before it is finally approved for renewal.

Document Required
A copy of the trademark registration certificate
Power of attorney to represent the applicant
Photo Id and address proof of the applicant
Copy of application form of Trademark registration