A virtual office system: what is it?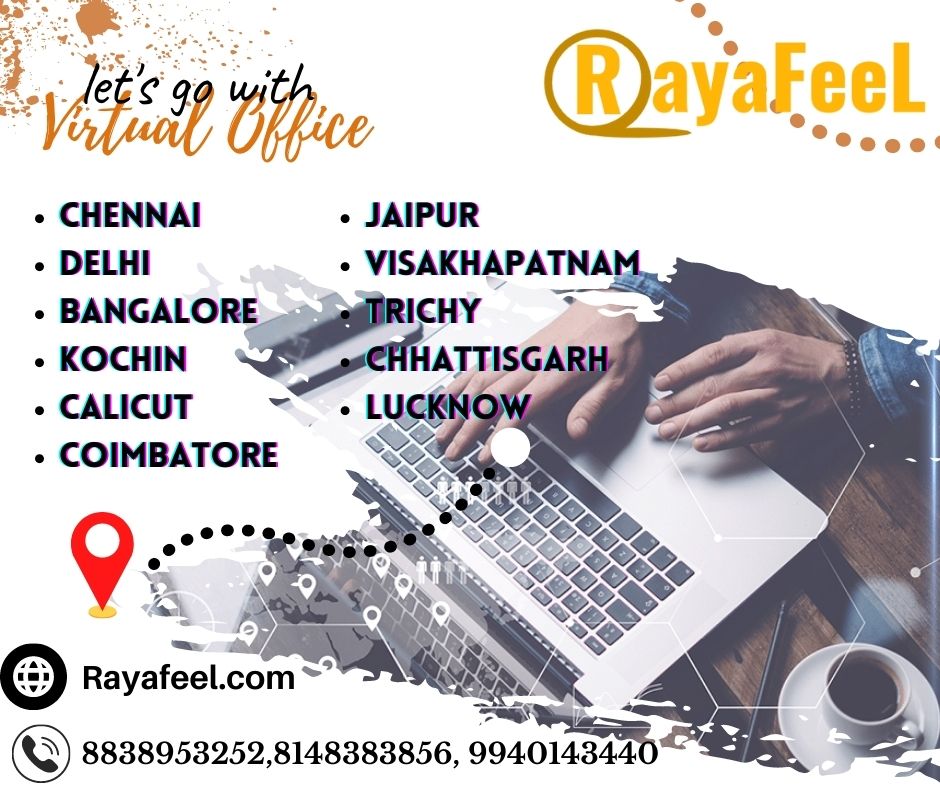 Without a physical office location, a virtual office system offers firms a mailable address and complimentary office support. Without having to rent out commercial space in every place, virtual offices enable organisations to maintain a professional presence in markets throughout the globe. Local contact information demonstrates the presence of your company in the community, and a skilled support staff handles administrative duties to free up your time and reduce the need for hiring.
Although virtual offices do not feature a physical office, they frequently come with a set monthly budget for ad hoc workplace usage.
The Operation of a Virtual Office
A virtual office is straightforward to subscribe to and pay for on a monthly basis. In order to provide the most flexibility and cost, virtual office solutions are offered by flexible workspace operators in the form of packages that are customised for each client and hired on a month-to-month basis. You can use the company address, phone number, and support services as soon as you sign up for a virtual office package.
What Is Included in a Virtual Office?
Because they are tailored to your company's needs, every virtual office package is unique. The following services are included in a fundamental virtual office package, though:
Use this business address on your website and marketing materials.
An organisation that scans, gathers, and forwards your correspondence.
An area code and dedicated receptionist to take calls and leave messages
Access to the service provider's network of serviced offices' informal meeting spaces, boardrooms, and business lounges worldwide.
Favourable prices for coworking spaces and individual workplaces.
Access to a membership portal that gives users access to a global business community.
The definition of a virtual office
Build your firm's visibility quickly with the assistance of the required virtual office services and an immediate, professional corporate address. Choose from a huge selection of places to set up shop wherever you need to.
Services for Website Design
A well-designed website offers a number of benefits, including the ability to educate website visitors about your business, establish your brand identity, and effectively advertise your services to internet users. Therefore, building an efficient and educational website should be your next move if you're beginning a business or trying to grow your current one.
NEW WEBSITE FOR ONE YEAR AT Rs.15000/-
Private company registration
An office that is only a representative in India is one that lacks the resources necessary to conduct business there. The process of setting up a representative office in India is an option for businesses who do not wish to open an office there. The term "representative company" also applies to this kind of office. Typically, a representative office's duties are not commercial in nature. This office was founded primarily to fulfil the parent company's needs for research or market analysis.
PRIVATE COMPANY REGISTRATION AT Rs.15000/-
Our services can also remind you through our website.
We even have Facebook, Instagram and Linked in! Comment or like if your more of the social media type 😉
Tag:#affordableofficespace, #CommercialOffice, #conferenceroom, #coworking, #coworkinginindore, #coworkingspace, #HybridOfficeSpace, #meetingrooms., #officecabin., #OfficeSpace, #officespaceforrent, #Placement, #sharedofficespace, #SharedSpace, #Training, #virtualcowork, #VirtualOffice, #virtualofficespace