VIRTUAL OFFICE SPACE SERVICES……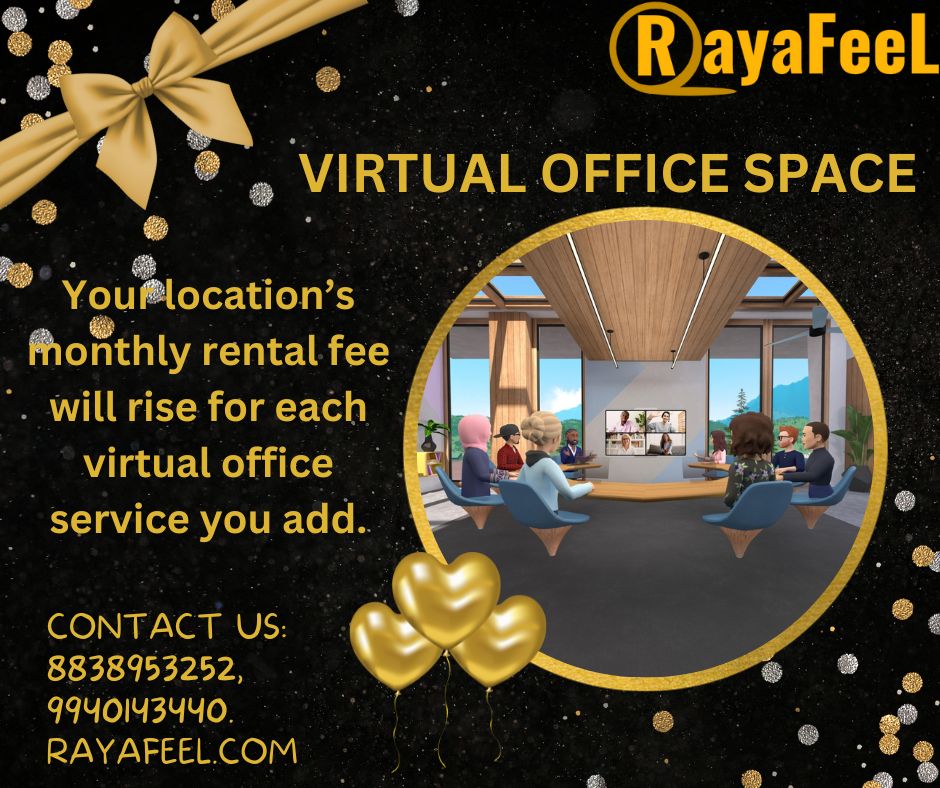 Exemplary customer service.
One chance to make a first impression. It's also just smart business practise to consistently amaze your clients. Businesses of any size can use the tools needed by Rayafeel Technologies to give prompt, precise phone call responses. Moreover, Rayafeel Technologies offers the best virtual office or phone answering service for companies in India. A telephone answering service or virtual office has been created expressly for small firms or as a backup for larger companies.
Improve your brand by providing excellent customer service.
With your Rayafeel Virtual Office or Phone Answering service, both customers and prospects will see right away that they are working with a reputable company.
Call management that works.
Select from our three client-facing services. 1) My online office My Answering Service, My Office Administrator, and 2. With the help of our services, businesses will have the technical and human resources they need to respond to market changes in a way that will satisfy customers.
Whether you are a small business operator, a firm on a rapid-growth trajectory, or a large call-volume operation needing over-flow during busy periods, we implement innovative technology and telecoms to facilitate the ebbs and flows of call volumes throughout the day.
My virtual workplace.
Make a very professional first impression when you greet your clients. My Virtual Office, which incorporates cutting-edge customer-facing technologies, is created to deliver an excellent experience to both customers and prospects while also relieving non-administration workers of administrative duties.
My Telephone Service
The answering service I provide is considerably more than that. Your customers will be greeted with a polished voice message before speaking with a welcoming receptionist, who will take the message and then send you an email and SMS to let you know.
Admin in my office.
Utilize My Office Admin to effectively handle your office administration responsibilities.
What you obtain is.
Part-Time vs. Full-Time Staff
administrative duties in the back office
administrative duties at the front office
Technology
Workspace
Christmas and the New Year Discount Just Rs.43,000/-
OFFICE SPACE AT Rs.25000/-
PRIVATE COMPANY REGISTRATION AT Rs.15000/-
NEW WEBSITE FOR ONE YEAR AT Rs.15000/-
Our services can also remind you through our website.
We even have Facebook, Instagram and Linked in! Comment or like if your more of the social media type 😉
Tag:#affordableofficespace, #CommercialOffice, #conferenceroom, #coworking, #coworkinginindore, #coworkingspace, #HybridOfficeSpace, #meetingrooms., #officecabin., #OfficeSpace, #officespaceforrent, #Placement, #sharedofficespace, #SharedSpace, #Training, #virtualcowork, #VirtualOffice, #virtualofficespace