4 Pointers for Choosing the Best Virtual Office for Your Business in India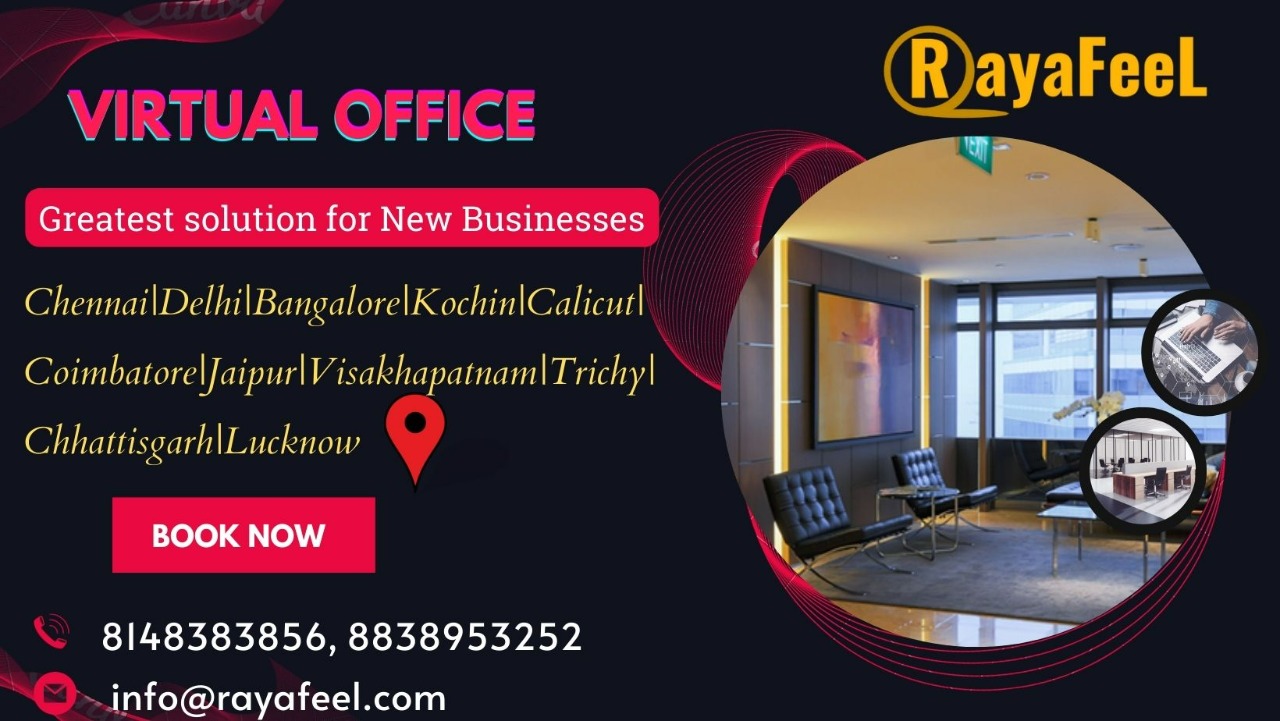 1. Price
For business owners, the cost of employing a virtual office is an important consideration. a package for a virtual workplace.
However, the most affordable virtual office packages occasionally simply come with a mailing address with the opportunity to add on other services. Furthermore, compared to more expensive package alternatives that come with more prestigious addresses, their addresses might not be in the downtown area.
Additionally, it's critical to confirm that the virtual office package you choose does not include any unstated fees. For instance, some virtual office providers charge extra for services like mail forwarding.
2. Services
The utilization of a virtual office gives business owners greater flexibility than hiring a real office space because it enables them to select the kinds of services to subscribe for. Mail forwarding, corporate secretarial services, and an office phone are a few examples of such services.
It is crucial to understand the services offered in each bundle and whether they are adequate for your company's needs. It's also critical to confirm that the virtual office provider gives you the choice to add on services to fulfil your business needs.
3. Timeframe for Subscription
The length of your subscription is a further crucial consideration. Some virtual office service providers need a minimum 2-month commitment. To meet your company's demands, you might be able to agree on a longer or shorter term with your provider.
4. Subscription Termination
The terms of termination and renewal, as well as whether or not a reimbursement is available in the event of termination, should also be taken into account. This will provide you the freedom to switch virtual office providers if necessary.
Our services can also remind you through our website.
We even have Facebook, Instagram and Linked in! Comment or like if your more of the social media type 😉
Tag:#affordableofficespace, #CommercialOffice, #conferenceroom, #coworking, #coworkinginindore, #coworkingspace, #HybridOfficeSpace, #meetingrooms., #officecabin., #OfficeSpace, #officespaceforrent, #Placement, #sharedofficespace, #SharedSpace, #Training, #virtualcowork, #VirtualOffice, #virtualofficespace