You have two options when starting a business..!!!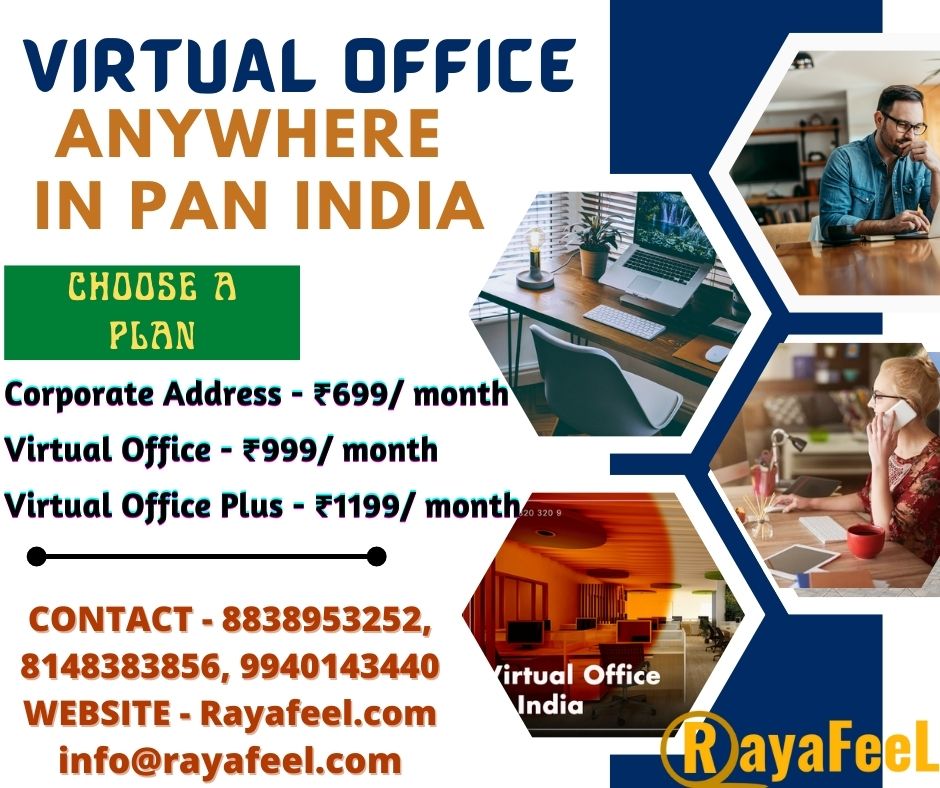 First, you can lease a physical space in a city like Tamil Nadu, which calls for administrative staff to handle mail and take appropriate action. Or you can use a virtual office provider, which offers notification and mail forwarding options.
Both solutions offer advantages and disadvantages, but before choosing one over the other, you need think about expenses and the paucity of available land.
For businesses with sufficient capital, Option 1 is recommended, although you can select either one depending on your need.
For additional advice on starting a virtual office.
the standard of the amenities at a virtual workplace
Any business must consider its location as well as the quality of its virtual office in Tamil Nadu.
must be excellent. A prestigious address in a business area might be a terrific method to give your company a respectable reputation.
In Tamil Nadu's key business areas, you can locate a premium position.
While real estate costs in Tamil Nadu have remained high, the price of virtual workplaces has decreased slightly. A portion of the price of a physical workplace can be saved by renting an office. There are several bundles offered by various companies.
A mailing address might be included in a less expensive package, but other services will cost money.
Additionally, not all virtual offices are located downtown, so confirm that the virtual office you've picked is in a desirable area and provides a wide range of competent services.
A virtual office is an affordable way to advance, whether you're a new company looking to cut expenses or establish your presence.
With locations in
Tamil Nadu (Chennai, Coimbatore),
Kerala (Calicut, Kochi),
Delhi (Connaught Place, Dwarka),
Rajasthan (Jaipur), and
Karnataka (Bangalore).
Our services can also remind you through our website.
We even have Facebook, Instagram and Linked in! Comment or like if your more of the social media type 😉