What is the procedure for reserving a seat in our coworking space?
Finding a plug-and-play office space is simple, especially in a fast-paced city, but picking the best one can be challenging. A shared office space must be chosen that meets the particular requirements of your company.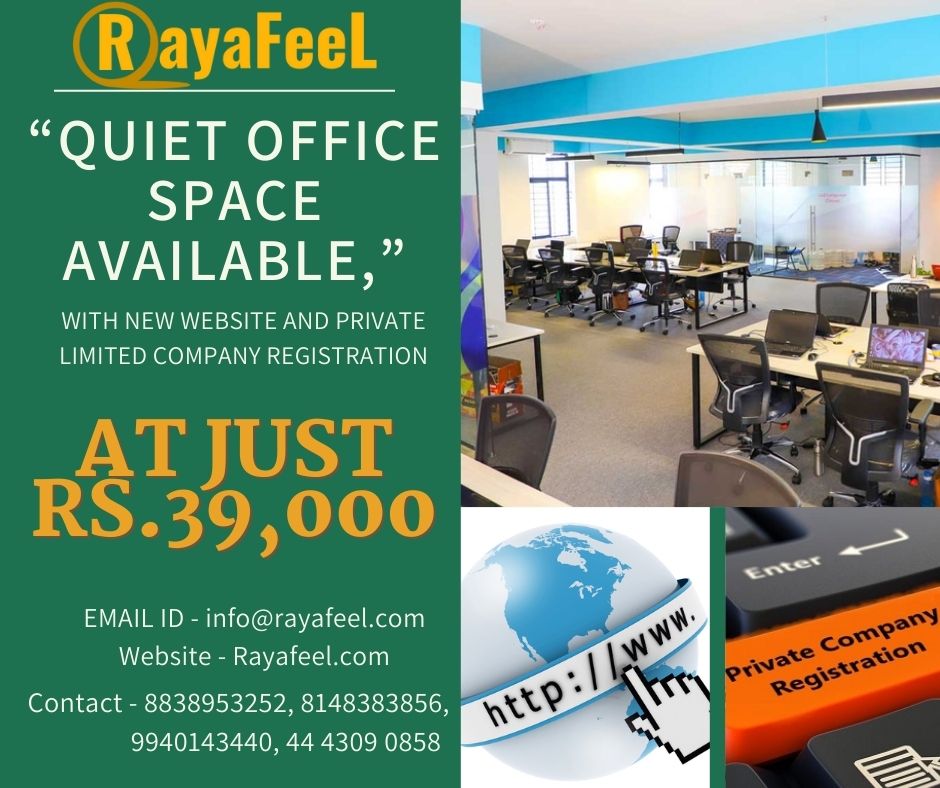 Interested in making a reservation for a seat in our serviced offices? You can reach us via phone! Call RayaFeeL India at +91 8838953252 with your needs, and one of our knowledgeable representatives can help. When you schedule a visit to our office, a member of our staff will show you around the site, answer your questions, and explain our membership options.
You can select the membership option that best meets your needs, complete a brief agreement, and begin using our reasonably priced coworking space whenever you like. Join our coworking community where we will take care of you while you focus on your work.
Today, property prices are greater than ever, and the average person would never consider owning a home when renting would be more expensive. The coworking spaces have saved the day. They are accessible coworking spaces that are reasonably priced. Anyone can have a workstation with shared areas, from an independent contractor to a successful enterprise.
Working in coworking spaces is excellent, especially if the surroundings and setup are ideal. These workplaces offer a variety of setups that allow employees from different organizations to collaborate while saving money and utilizing the resources to their fullest potential. When compared to traditional spaces, they are far more affordable and provide a lot of services under one membership package.
Our services can also remind you through our website.
We even have Facebook, Instagram and Linked in! Comment or like if your more of the social media type 😉