YOUR DREAM OFFICE IN VIRTUAL REALITY
What is Virtual Office?
Virtual office allows you to access a professional business center's services and it's address without having to physically sit out of that premises Virtual office saves the cost drastically as you don't need to own the premises, and with low monthly subscription you can avail the services of Mailing Address, GST Registration Address or Business Registration Address. Further one can take professional receptionist services facility like call answering or just call forwarding facility or book meeting rooms and conference rooms on hourly basis.
At my RayaFeeL Office, we give you the freedom to work at your own pace and time, all the while being located anywhere. Our virtual offices eliminate lengthy and financially cumbersome leases while letting you enjoy any facilities that come with a conventional office set up at an affordable cost.
Employees and business owners can operate remotely with the help of a virtual office, which provides a variety of business services.
My RayaFeeL Office Business Centre provide professional virtual offices with a focus on well-organized phone and mail handling. All of our virtual offices are managed by a multilingual team of professionals who adhere to the greatest levels of professionalism, etiquette, and business ethics. Our virtual office spaces feature excellent interior design concepts that encourage collaboration, spontaneity, positivity , and creativity.
Virtual offices from my Office enable businesses, particularly startups and large corporations looking to expand, to establish themselves in two of Dubai's most prestigious addresses without incurring overhead costs.
1 .Flexibility:
Our virtual office allows you to work remotely at any time and from any location. You may work from anywhere, from your home to the mall, a café, or even the beach, as long as you have a strong internet connection.
2 Meeting Rooms Access:
With my  virtual offices, you won't have to worry about missing a business meeting or appearing unprofessional. Let us know ahead of time, and we'll make sure you're taken care of.
3 Establish Professional Connections:
Our virtual office spaces allow you to stay connected and grow your network circles. Simply visit your virtual office address at RayaFeeL  and work or network in our co-working locations with culturally different creative minds and professionals.
Multiple membership tiers to suit your needs, affordability, comfort and style in one space! From open seating to private suites, we provide a full spectrum of outstanding workspace solutions to meet your needs in our co-working space in Chennai. We offer clients the agility they require while still providing access to all of the essential administrative support and preferred amenities of a contemporary corporate environment.
Key Benefits
We have a loyal customer portfolio featuring a diverse clientele including startups and large businesses, who have greatly benefited from our virtual office spaces in Dubai. Here are three key advantages of virtual offices:
Cost-Effective
A virtual office eliminates most overhead costs including office rent, utilities, equipment, and maintenance. We also offer free allowance usage across all RayaFeeL centers.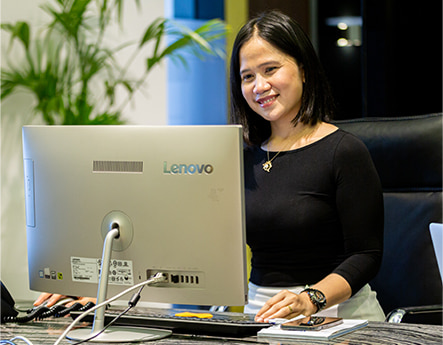 Illustrious Business Address
Having a virtual office address in Chennai prime business districts makes your brand stand out among competitors. It can enhance your brand reputation and attract high-profile clients and investors.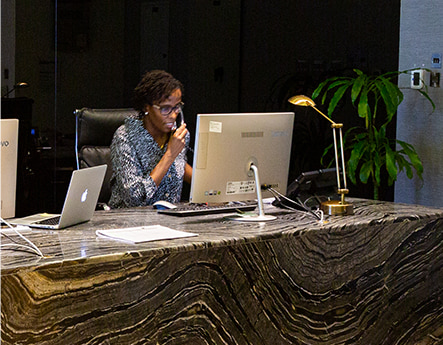 Free Perks
We provide 5 days of a free workspace ( Flexi-desk) and 5 hours  meeting room time access per month alongside a  20% discount on additional booking of meeting room & co-working space.
If you want to conduct your business in Chennai, a virtual office could be a better option than renting expensive physical space. Startups, small businesses, and organisations that interact with freelancers from multiple countries gain the most from this format. The most obvious benefit of such an approach is the potential for significant cost savings. You'll be able to put the money saved toward marketing, recruiting new people, or purchasing cutting-edge equipment. Your company will be registered in the financial and economic hub, allowing you to take advantage of this advantageous position.