Services for a virtual receptionist, what you would do with and without RayaFeeL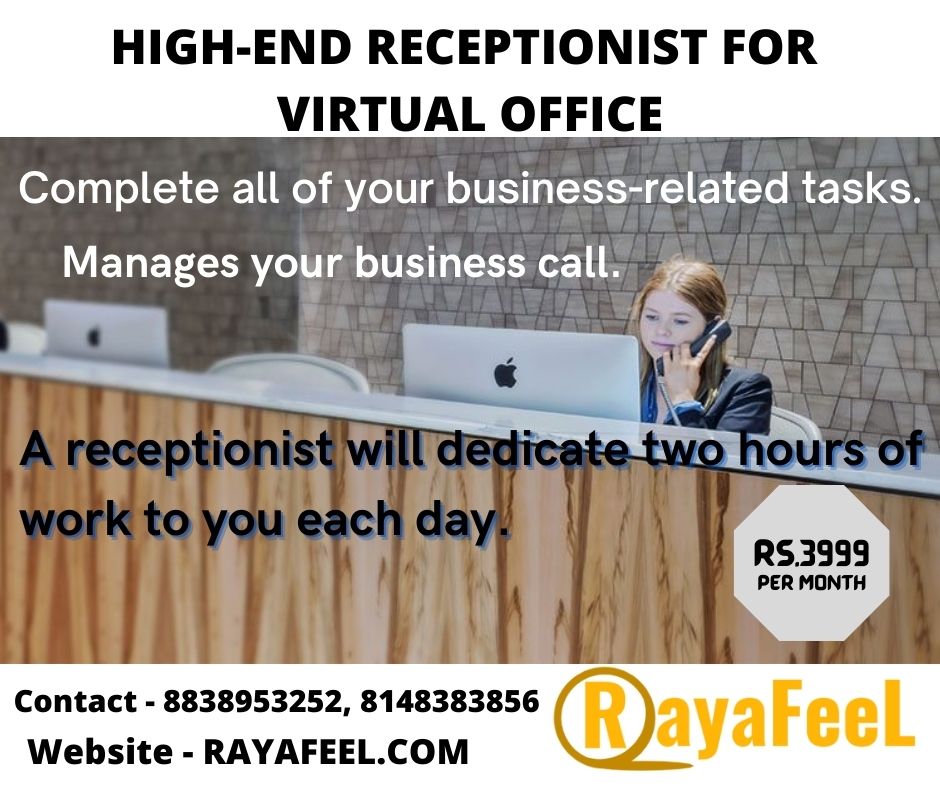 In India, expanding your business has never been simpler! Without the need to add a new employee to your existing team, Rayafeel's Virtual Receptionist & Telephone Answering Service answers your calls and gives your company an extremely professional appearance. There is no need for hiring or training time. Enjoy the advantages of a qualified voice. Please your customers. You won't ever again overlook a call or a business opportunity.
Our welcoming front desk staff treats each of your clients uniquely. They devote two hours a day to customer service. Get a business level with great status. Encourage customer loyalty and trust. Our receptionists are important team members, not just temporary employees.
Embrace our adaptability. Recruit a receptionist when your business expands. First, you can gain from our packages, which offer a variety of advantages to small enterprises, including mail handling and forwarding and rentable office space.
If Rayafeel weren't available, you might: 
Waste time answering phone calls
Provide ordinary or unprofessional answering services
Failing to concentrate on more crucial business tasks
Miss important phone calls
Omit business opportunities
Harm to the reputation of your company
Background noise when making phone calls
Lose important data from call statistics and reporting
With Rayafeel, you can:
Save time for you and your internal staff
Offer useful and competent response services.
Pay attention to the essential operations of your company.
Never skip critical phone calls.
Take advantage of any worthwhile business chances.
Improve the way people see your company.
Purchase a superior noise cancellation device.
Access call statistics and reporting services.
For more details, please check our website page or contact us.
We even have Facebook, Instagram and Linked in! Comment or like if your more of the social media type 😉