Ready to Start Company with New Website, Office Space, and Private Limited Registration for Just Rs. 39,000
This blog will cover new websites, office space, and the formation of private limited companies for just Rs. 39,000.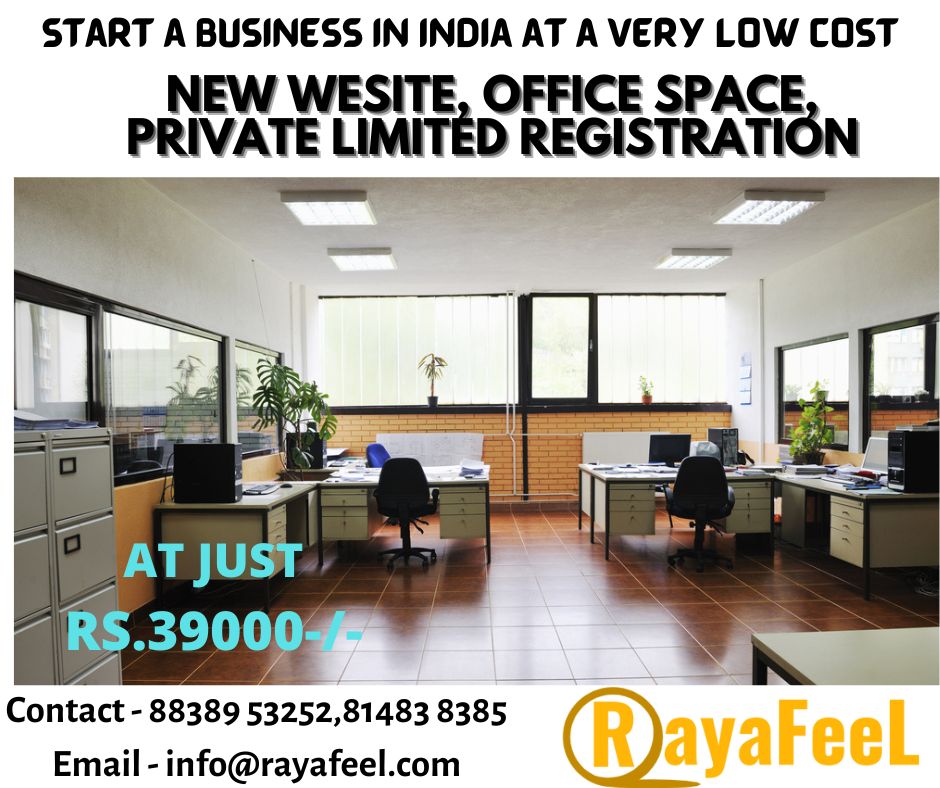 Making A Business Website For New Businesses
Even though 2022 has only recently begun, it's hard to think that a sizable portion of proprietors of small businesses still do not have an ideal website for their company.
You're at the correct place, then.
We also create a Bank Account for your company.
We are available to assist you.
Get in Touch : +91 8838953252, 81483 83856, 44 4309 0858
Making Your Startup Business More Valuable
Starting a firm from scratch can be quite confusing for startup CEOs, from renting a professional office space to doing basic office tasks. In addition, the limited budget is a significant constraint. The introduction of the flexible and affordable coworking philosophy has been a limitless and long-desired relief to the start-ups.
Coworking's collaborative consumption model, in which various firms or people divide their workspace under a single roof, making it affordable for all start-up organization's. As a result, it inspires a lot of startup CEOs to get started straight away.
Create a Private Limited Company Immediately
The most typical type of corporation in India is a private limited company. It is simple to keep up and fund, offers members a minimal amount of obligation, flexibility, and accessibility to bank loans.
Despite being a little complicated, Rayafeel Technologies can complete the registration process for a Private Limited Company in a few easy stages.
Please call 8838953252, 81483 83856, 44 4309 0858 for further information.
Our services can also remind you through our website.
We even have Facebook, Instagram and Linked in! Comment or like if your more of the social media type 😉