Having a well-designed workspace in combination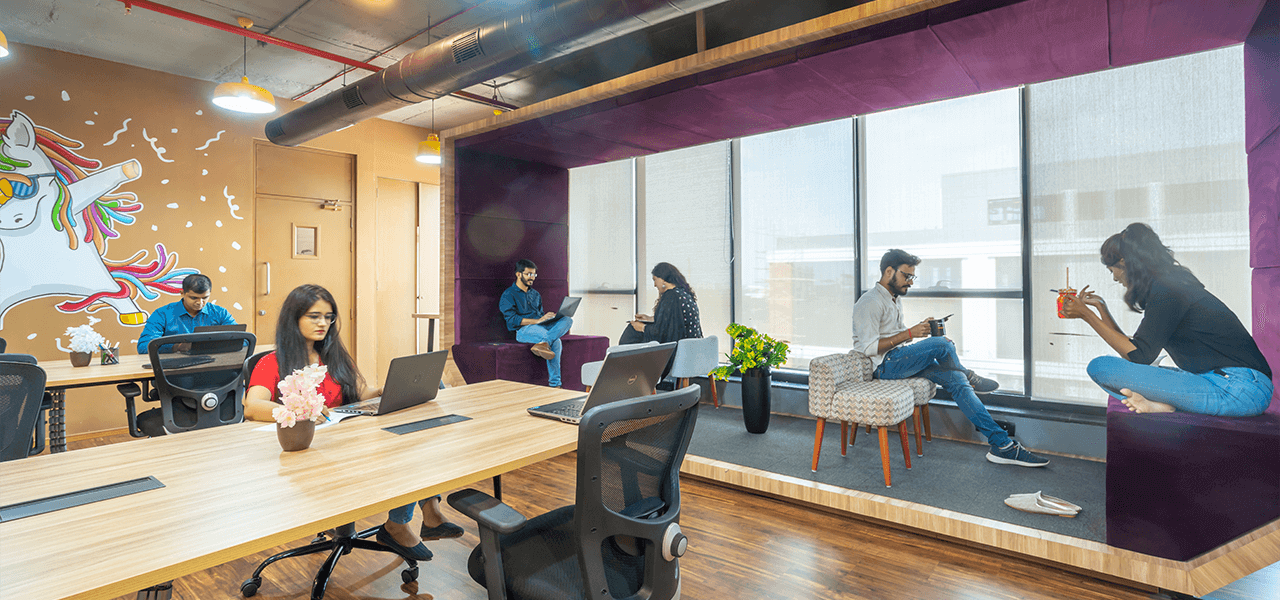 One of the reasons Rayafeel Coworking clients appear to adore our spaces is the union of a well-designed work environment and a well-organized work experience. Rayafeel provides our clients with the freedom and encouragement to be their most genuine selves.
Unlike our rivals, we provide our clients a telephone number fully provisioned by us, a receptionist to answer calls in their company name, and our 5 star business addresses to register their businesses—all in a  shared space with stunning views and a plenty of natural light.
Simple IT solutions that function, a competent workforce to delegate to, and a community of like-minded Imagineers to collaborate with are the ingredients for company happiness. Our experts welcome clients at numerous places around India. A Rayafeel Coworking Space is unbeatable.
All the things you get;
Possibility of registering one of our esteemed addresses as your company address
A local telephone number with no-cost calls
A committed Receptionist will answer calls on your behalf.
Secretarial Services Upon Request
Modularity of month-to-month contracts
Community Events every week
Varied, skillfully constructed spaces
The ability to access Rayafeel places throughout India
Our services can also remind you through our website.
We even have Facebook, Instagram and Linked in! Comment or like if your more of the social media type 😉