Cons or Demerits of Outsourcing HR Services:
Cons or Demerits of Outsourcing HR Services:
1. Morale:
The biggest downfall in an employee's mind is when an outsourced employee is brought in. This means less wages, job losses and pay cuts. Lower morale means lesser productivity.
It can also instigate the feeling of rebelliousness within the employees. This can also lead to the working employees asking the organisation about why wasting money on outsourced employees instead of giving out proper wages to the workforce.
To help avoid this problem, try to hire outsourced human resource personnel who can formulate a method in integrating and including the present employees and workforce more peacefully without any discrimination. This is because without any proper output or efficient employee turn in, the human resource recruitment processes and the change they brought in will be short lived and thus their hard work will be futile up to an extent.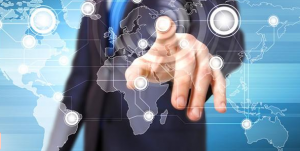 2. Lack of in house expertise:
Another main disadvantage of outsourcing human resources from other companies is the lack of onsite experience and expertise. If a new consultant is hired, there is always a learning period which acts as an incubation period for the employee, where the employee learns about the organisation.
If this period is skipped, they have a higher risk of implementing changes that does not follow the philosophies and motives of the company. This can ultimately cost the company and may incur a large amount of loss to the company.
To avoid this problem, try to find human resource employees that take sufficient time in studying about the head and the philosophies of the organisation. Also try to ensure that the changes made are relevant and congruent to the values of the company.
3. Confidentiality:
Any HR consultant worth talking will try to ask you about confidentiality agreement. As an outsourced employee, try to do your job, and prevent such consultants getting hold of confidential information about other employees.
This is company information and such information should be kept safe. Try to insist that no sharing of confidential information will occur or walk away from such consultant.
4. Loss of human factor:
Reduction of face to face interaction with employees is the greatest drawback of outsourcing human resources. Employers would like to see a familiar face within the environment rather than talking on the phone when something happens. Such exchange is not a positive exchange.
Employers tend to prefer people who are present at the office trying to calm down the problem rather than calling them up asking advices through the phone. As a part of human nature, people tend to be more careful talking face to face. This creates a sense of security within each other. Employees also need to be assured that their personal information is with a safe person rather than a hoax.
To avoid such discomfort, try to make sure that HR consultants tend to visit your offices every once in a while, (weekends are usually preferable) and devote every week or month to work at your workplace.
There are many loopholes while hiring an outsourcing employee, but the process of outsourcing should not be taken lightly. Reduced costs alone should not be the only driving factor (which is the main reason for your company to outsource).
If you are in a dilemma of whether to outsource or not, try to enquire about all the problems and gaps faced by the company which currently exists. Determine how you can solve such problems and do you have the in house solution for it. Try to find if you have a proper consultant for the job.
Outsourcing human resources and introducing new changes within the company can be both eventful and fruitful and worth the risk taken. Finding the right consultant not only gives you a sense of satisfaction but also will reward you and your company in the long term and will provide you with long lasting benefits. Try to hire professionals that truly understands the sentiments of the company and its motives and values.