Our office Co-Working space has been designed to make it more flexible for your business.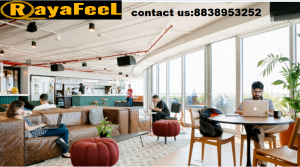 Co-working is a place where you can relax while sipping espresso, napping in a hammock, thrashing a partner at ping-pong, or completely immersing yourself in your own professional world." You can get feedback on your ideas from others, learn a new tech skill, or locate a mentor or investor that believes in your concept. Co-working is a new style of working that allows you to choose where you work, when you work, and with whom you work."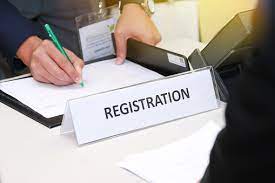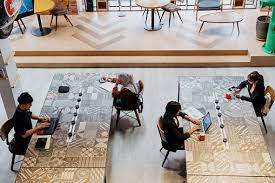 What is Co-working?
Co-working is not just about the sharing of infrastructure and cost, it is about belonging to a community, accessibility and sustainability. Co-working is the new way of working and sharing.
Co-working spaces are designed to provide a productive and collaborative environment for their dynamic inhabitants, and created without corporate constraints on what is perceived to be an "office" environment offering flexible memberships to suit most needs.
Essentially, co-working spaces offer a myriad of benefits, such as;
1.Focused workspace,
2.A professional community,
3.Accountability and productivity boost,
4.Low maintenance cost,
5.Cloud storage,
6.Promotes transparency in the business.
Co-working spaces also increase productivity and creativity, just like workshops do. According to statistics, most employees who work in co-working spaces emphasize the importance of spontaneous collaboration, as well as better opportunities for networking and personal growth.
Many providers even match new renters with like-minded businesses to encourage mutually beneficial collaboration.
As you can see, co-working spaces offer some features that you cannot get when choosing virtual offices. However, the reason is that these two workplace models are intended for entrepreneurs with different needs. For example, although virtual offices don't offer you advantages of physical space and networking, they offer such value-added services as virtual reception and virtual employees.
Modern businesses have a variety of available options when it comes to organizing a workplace. Traditional brick-and-mortar offices are often too expensive and may not satisfy the specific needs of entrepreneurs and startups. Co-working spaces allow you to rent physical space with other companies which are similar to yours, while virtual offices are a completely virtual but the most flexible solution. Thus, when choosing between these two, you should make your choice only based on the needs of your business or the specifics of your profession.
Definitions & Differences
A co-working space is physical and there are many configurations of co-working spaces that are rented by entrepreneurs and startups of any kind. Quite often co-working spaces are rented by several renters that work in collaboration. Just like any office space, co-working offices may have conference rooms and individual offices.
This model of an office space is very popular among small companies and entrepreneurs. A shared work space is cheaper than traditional offices but includes everything you need.
Virtual offices are completely different from co-working spaces because they exist only virtually. However, when renting a virtual office, you will get a lot of things associated with an actual office, such as a physical address and reception and call answering services among other perks.
Virtual offices are a good solution for entrepreneurs who run their business from home but don't want to use their home address as a business address. It's also a great option for freelancers or professionals who constantly move.