An Overview of the Serviced Office Environment
The evolution of serviced offices
In the initial years, serviced offices were considered a part of the commercial industry that was suitable only for small businesses. They were seen as a steppingstone for startups. The sector has now evolved and gained a reputation as a sustainable workplace model for all sizes of business- including large corporations. Even now as the corporate culture changes and finds ways to provide employees with a better work-life balance, the flexible office space model continues to flourish.
The last decade has seen exponential growth in the demand and popularity of flexible serviced offices in Chennai. This highlights how important serviced offices have become not just for the occupiers, but the wider office market.
Businesses nowadays are considering every option available to stay afloat and ensure business continuity. Flexible working arrangements in serviced office in Chennai are considered a feasible business continuity plan. Every business from startups to established corporates is now actively contemplating the adoption of flexible working arrangements such as staggered hours for their employees.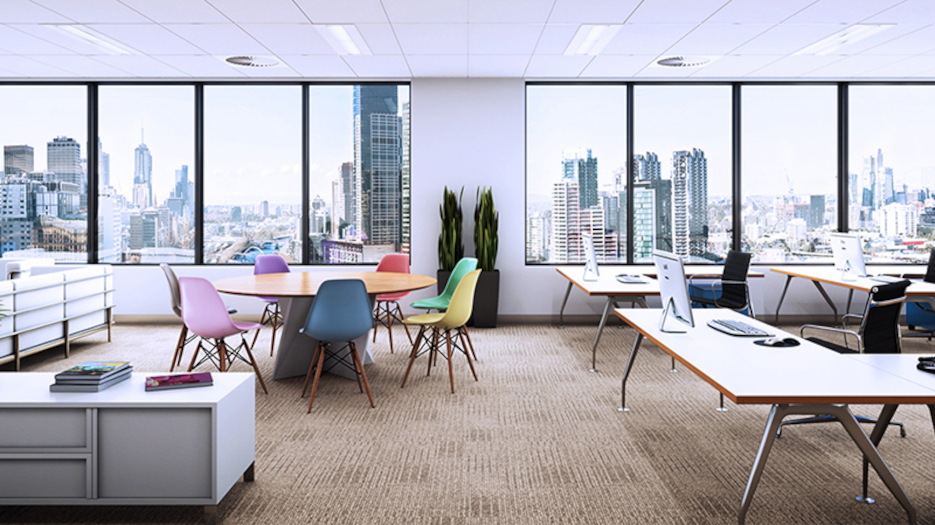 What is the reason behind this increased popularity?
After 
the 
late 
1990s, 
the 
workplace 
culture 
shifted 
from 
isolated 
and 
focused 
models 
to 
more 
pleasant 
and 
casual 
ones. 
One 
of 
the 
most 
significant 
benefits 
of 
using 
a 
serviced 
office 
space 
is 
that 
it 
frees 
organizations
from 
the 
constraints 
of 
a 
set 
lease 
or 
long-term 
contract. 
Today's 
office 
design 
is 
futuristic, 
as 
we 
predict 
the 
trends 
that 
will 
shape 
where 
and 
how 
we 
work. 
Companies 
can 
select 
a 
plan 
that 
is 
specifically 
tailored 
to 
their 
needs. 
They 
are 
exclusively 
responsible 
for 
the 
services 
and 
workstations 
that 
they 
use. 
This 
gives 
them 
the 
flexibility 
to 
easily 
scale 
up 
or 
down 
the 
size 
of 
their 
teams.
Because 
of 
the 
fierce 
rivalry 
in 
the 
market, 
employees 
must 
bring 
their 
most 
creative 
side 
to 
the 
table. 
The 
greatest 
choice 
for 
increasing 
staff 
productivity 
and 
efficiency 
is 
to 
choose 
a 
flexible 
business 
Centre
in 
Chennai
that 
offers 
all 
workplace-related 
solutions 
under 
one 
roof. 
Companies 
are 
now 
focusing 
on 
increasing 
employee 
engagement 
by 
fostering 
workplaces 
that 
encourage 
connection, 
socializing,
and 
mobility.
What is the impact of Covid-19 on the serviced office ecosystem in India?
According to a report, almost 80% of the Indian companies have witnessed restricted cash flow since the pandemic struck and over 50% of businesses faced operational issues. Revenue of various companies was impacted by 20-50%. This resulted in the sudden increase for easy and practical ways to operate cost-effectively while keeping into consideration the social distancing norms.  RAYAFEEL offer a flexible way to obtain a fully functional and outwardly professional office, which comes with all the amenities that enable the smooth functioning of a business. The flexibility that these offices offer enables these businesses to upscale and downscale easily which allows them to have more control over budgeting during a difficult economy. Being increasingly adopted by working professionals and employers across the world, the upsurge of serviced offices has just begun.