A Virtual Office: What Is It? Choosing a Home Address for Your Home Business vs. a Virtual Address.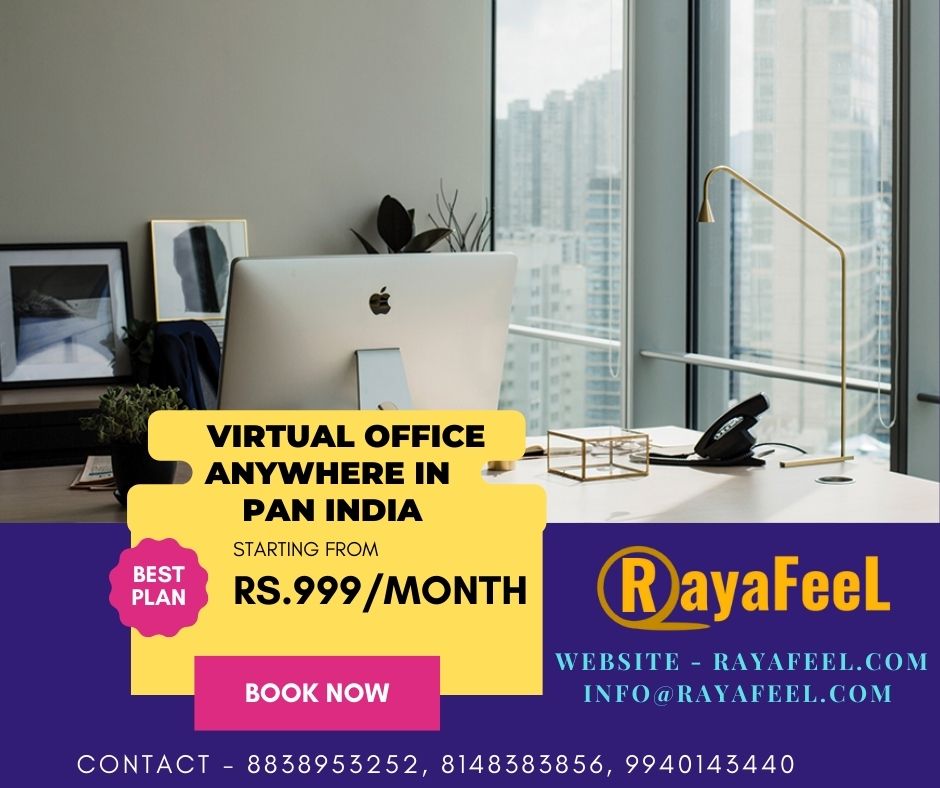 Although the idea of the virtual office has been around for a while, it's unlikely that you heard much about it before 2020. The transition from a real office to a virtual one has been planned for years, but the global pandemic has brought the "workspace of the future" to the forefront.
You may now pick how and where you work as a business owner and your own boss, and you might discover that a virtual office is the best option for your company.
Let's examine what constitutes a virtual office in greater detail, why more business owners are choosing them now than ever before, and how you may set up your own.
A virtual office: What Is It?
The notion of a virtual office might be difficult to define as our understanding of the traditional workspace continues to change. However, there are typically just two "categories" of virtual offices:
Software-based: To construct this kind of virtual office, you must put together a unique set of the apps, programmes, and software you'll need to operate remotely. The software suite keeps the small business owner's employees connected and collaborating without the requirement for a shared office space, making it the most popular strategy for business owners with employees.
Location-based: Individual business owners (often consultants or freelancers) who do not hire staff typically use this form of virtual office. You get to select where you work with this kind of virtual office, whether it's a co-working area, a hot desk, or a momentarily leased office. If you do have staff, another option is to lease conference room space for sporadic in-person meetings.
Take note of the differences between virtual office users; the two biggest groups are huge businesses or individuals. However, it's probable that small and mid-sized organizations will use the RayaFeeL Virtual Office as we move into a new era of remote-first work.
What Is a "Virtual Office" NOT?
On the other hand, not every location from which you operate remotely qualifies as a virtual office. That contains:
Home-based businesses don't necessarily have virtual offices. This is mainly due to the fact that the category of home-based businesses is so broad. Therefore, even though your virtual office may be largely housed there, not all home-based businesses need one.
Coffee shops: If you have a software-based virtual office, you can easily take it with you and work in public spaces like cafes and libraries. However, the virtual office is made by the programme, not the location from which you access it. If you choose the second option, a location-based virtual office, you'll probably want to use locations that are more convenient for working, such a co-working space.
Registered Agent service: An additional level of support for your company compared to a Registered Agent service is obtaining a virtual office. You can appoint a third person to act as your agent to receive official letters or to receive service of process sent to your company by using a Registered Agent. Additionally, automatic mail forwarding of any correspondence or documentation is a part of Registered Agent services.
Virtual Address: While a virtual address is frequently required for companies without a physical presence, such addresses do not constitute virtual offices in and of themselves. However, as we'll cover in more detail later, getting a virtual address can be a crucial first step in setting up your virtual office.
Our services can also remind you through our website.
We even have Facebook, Instagram and Linked in! Comment or like if your more of the social media type 😉