A start-up, are you? ? Aspires to launch a business but lacks an office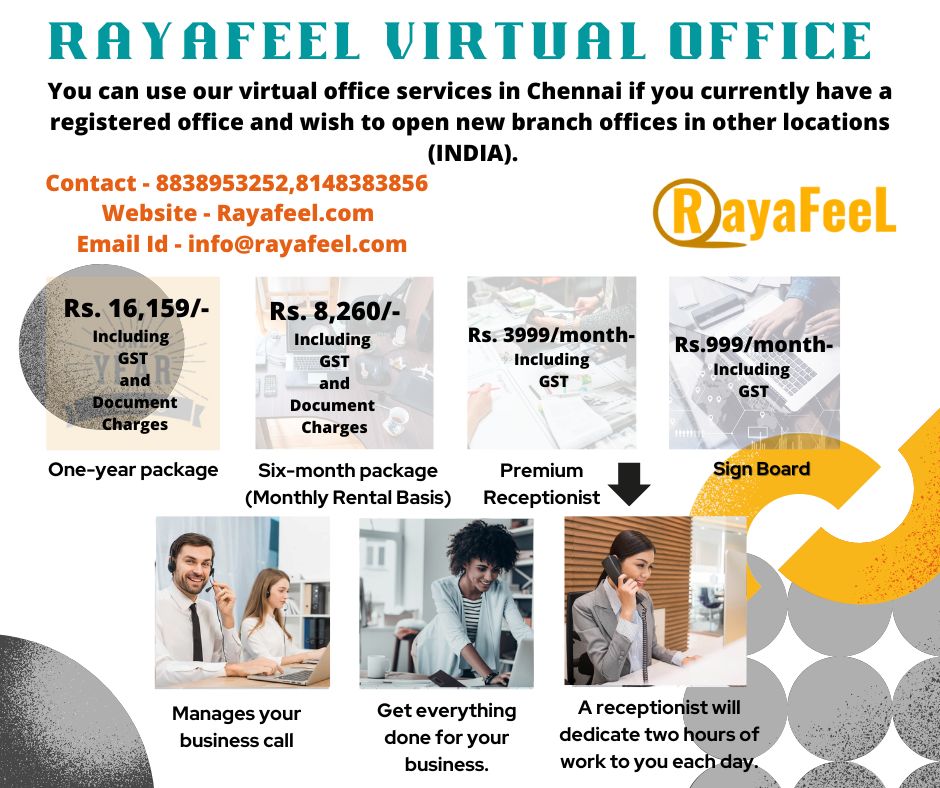 Without really hiring a business place, you can maintain a professional image with the aid of a virtual office in Chennai. The office space providers will provide you with whatever you need, including meeting spaces, assistants, and accurate postal information. Having a virtual office has a variety of benefits.
With no setup Cost:
Setting up an office comes with a lot of fees, including the cost of desks, furniture, and computers. You can easily reduce the set-up costs with a virtual office setup. The offices are furnished with all the necessary building blocks.
Obtain a premium location:
This is yet another remarkable benefit of having a virtual office. Prestigious local workplaces typically cost a fortune. But with a virtual office setup, you'll save a lot of money on things like initial rent, safety, and security while still getting a good office location.
Personal Receptionist and general phone number:
For all business correspondence, please use this address and telephone number. You will also get a dedicated receptionist to deal with those emails and phone calls. You do not need to hire an assistant, but you will still receive this administrative support based on your needs.
Office Space and Meeting Rooms:
The majority of Chennai's virtual offices also feature office space and meeting rooms. Similar to the virtual office, these rooms are accessible. In the same way, if a client visits, the virtual office space provider will also allow you access to the office space. If necessary, you can even use the internet, the lounges, and the breakout spaces.
Making A Business Website For New Businesses
Even though 2022 has only recently begun, it's hard to think that a sizable portion of proprietors of small businesses still do not have an ideal website for their company.
You're at the correct place, then.
We also create a Bank Account for your company.
We are available to assist you.
Create a Private Limited Company Immediately
The most typical type of corporation in India is a private limited company. It is simple to keep up and fund, offers members a minimal amount of obligation, flexibility, and accessibility to bank loans.
Despite being a little complicated, Rayafeel Technologies can complete the registration process for a Private Limited Company in a few easy stages.
Our services can also remind you through our website.
We even have Facebook, Instagram and Linked in! Comment or like if your more of the social media type 😉