Wonderful Christmas and New Year's Offer. Office Space, a New Website, and Private Company Formation for Just Rs.43,000-/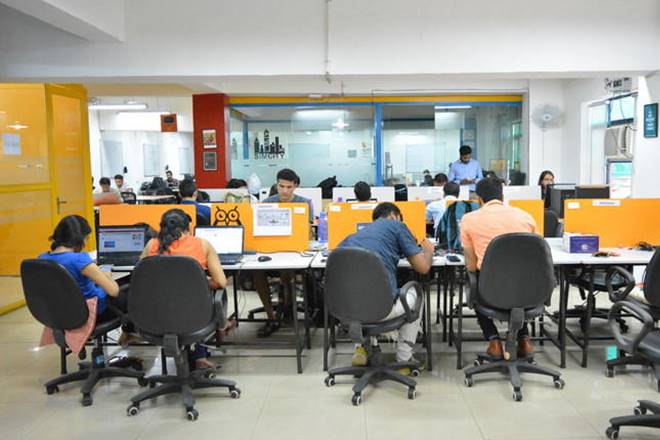 OFFICE SPACE FOR RENT
Choosing a shared office space means saving money on receptionists, administrators, and even on marketing efforts. Businesses benefit from an in-house staff that can perform much better while saving cost on hiring office staff.  When you decide to operate from a furnished office, you do not need to pay wages for a dedicated person. You only have to pay an extra fee for support services, which is nothing compared to an actual wage.
Also, it is perhaps one of the best ways to save money. In most traditional offices, an alarming number of empty desks and unused meeting rooms contribute to costs and lead to wasted money. Unfortunately, this does not happen all the time until you find the right number of people. However, shared offices are flexible in terms of growth and expanding size when required. In addition to these, there are many other ways a shared office space can save money.
PRIVATE LIMITED REGISTRATION
Limited risk to individual assets:
The investors in a private limited company registered in Chennai are subject to a lower level of liability. This means that, as an investor, you will only be liable for the company's debt to the extent of your own financial commitment. Because they have no private obligations, the investors are not required to use their own funds to cover the debt owed by the company.
Lawful Entity:
A PLC has a different legal entity from you. This indicates that the Company is accountable for the management of its assets and obligations, obligated parties, and lenders. You won't be held responsible for the company's failures. Therefore, the banks are unable to pursue legal action against you to recover the money.
Raising Capital:
Although hiring a PLC comes with certain requirements, business people enjoy it because it helps them increase the value of their assets, broaden their reach, and limit their responsibility all at once.
Registration guidelines for a private limited company:
Interested in registering your business as a private limited company? It is challenging to register your business as a private limited company in Chennai because the process is complicated and requires a lot of compliances.
Do not be alarmed; our specialists can assist you at every stage of the private limited company registration.
You can take use of our master administration rather than going through the entire enrollment process.
WEBSITE
What Exactly Is a Workflow in Web Design?
A web design workflow is a set of steps that address each stage of the creation of a website. It doesn't just take into account the design process; it also takes into account everything from the planning stages to the post-launch era.
Its goal is to make it simple for you to progress through the web design process so that you can keep track of each stage from start to finish. In order to keep the project moving forward and avoid any obstacles, it also helps to prioritize which team and individual tasks should be completed first.
Why Is It Important to Have a Website Design Workflow?
Processes are workflows. When you develop something, you go through a series of steps. So why do you need a procedure for website design in place? It's a rather straightforward response. It will make you more productive, organized, and effective.
You'll always know what comes next if you have a workflow in place. This means you won't have to waste time trying to figure out what to do next. It also ensures that you finish chores in the proper order. A workflow also makes it easier to keep everyone in sync.
Everyone on a team, for instance, needs to be aware of the procedures to be taken and in what order.
That will ensure that everyone is working toward the same objective and help prevent confusion.
How to Create a Workflow for Web Design
It might be challenging to create a web design workflow that works for you and your team.
However, if you get the fundamentals, it becomes rather easy.
You will be guided through each stage in this part so that you can create a workflow that is appropriate for your upcoming web design project.
We completed office space, private limited registration, and website for one year at 55,000/- offer price 43000/- as part of this year's Christmas and New Year's special offer.
Our services can also remind you through our website.
We even have Facebook, Instagram and Linked in! Comment or like if your more of the social media type 😉