The Advantages and Offerings of Rayafeel Virtual Office.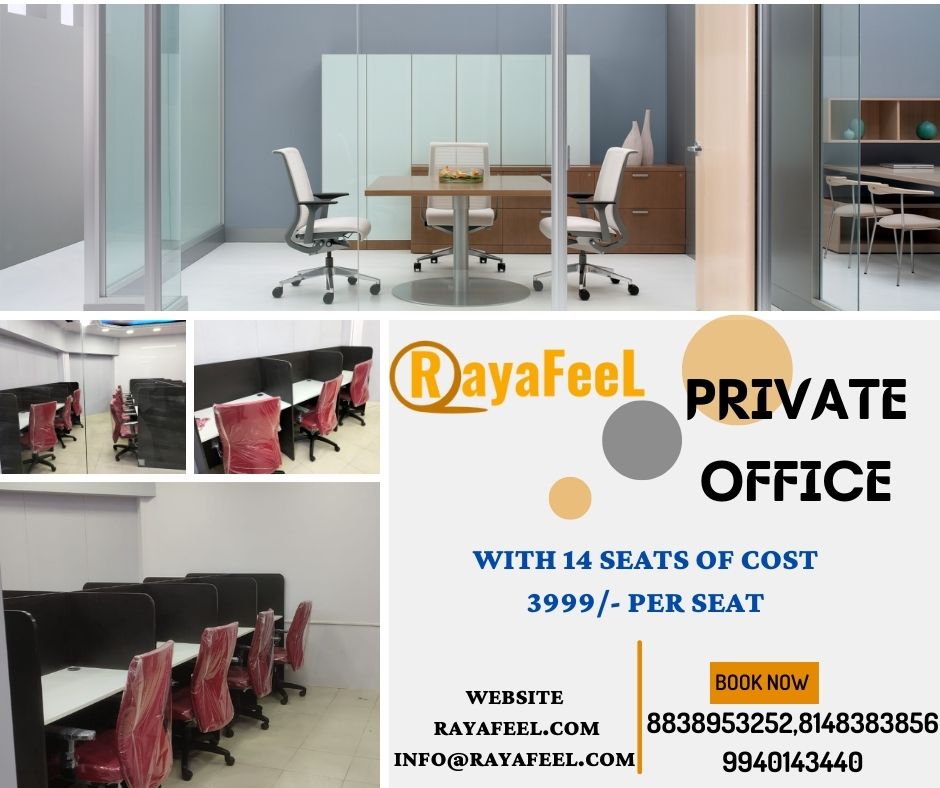 BENEFITS
There are countless advantages to having a virtual office in Chennai, but the main one is having a base with lots of features right in the middle of the city.
A virtual office in Chennai is available for about INR 15,000 per year, yet purchasing a home or renting an office space in this city nowadays may cost you millions of rupees.
Additionally, you don't have to worry about a No Objection Certificate, an electricity bill, a rent agreement, etc. when working from virtual locations.
SERVICES
Excellent services abound at RAYAFEEL virtual offices. They are perfect for giving you a cutting-edge business base with the best amenities.
You can present your company in an entirely new way with our online space. To wow clients and visitors, try the RAYAFEEL virtual space right away.
Here are some of the services, nonetheless, that are offered in Chennai in our virtual places. Look into them!
1. Organizational Address
2. Perceptive Receptionist
3. Voicemail and Telephone Answering Service
4. Mail Scan, Open, & Forwarding Service
Video conferencing and teleconferencing, number five
6. Access to conference areas and meeting rooms
7. Customer service
8. Office supplies like fax, copy, and printing
9. Services for back office outsourcing.
The paperwork needed to reserve a virtual office space in Tamil Nadu.
1. The applicant's or the business' PAN card
2. A certificate of business registration;
3. a certificate of directors' addresses and identities
4. Passport-size images
5. GST Number
6.Aadhaar ID.
Rayafeel Now in
Tamil Nadu (Chennai, Coimbatore),
Kerala (Calicut, Kochi),
Delhi (Connaught Place, Dwarka),
Rajasthan (Jaipur), and
Karnataka (Bangalore).
Our services can also remind you through our website.
We even have Facebook, Instagram and Linked in! Comment or like if your more of the social media type 😉