Staffing agency services provided by Rayafeel Chennai.
What is a Staffing Agency?
A staffing agency is an organization whose primary purpose is to provide human resources to other industries. Collect detailed information about the position requirement from the companies and try to fulfill firms' demands of labor.
Staffing agencies are also known as recruiting or searching agencies, the  workers to accomplish the meet of companies. They recruit and fill a certain open position.
What does a staffing agency do?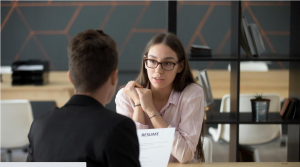 A staffing agency — also known as a search, recruiting or staffing firm or service — is an organization that matches companies and job candidates. By registering with a staffing agency, you have the potential to make connections with multiple hiring managers looking to find the right people for their job openings.
Is it true that a staffing agency provides a service?
A staffing agency is a business that special in providing human resources to other businesses. The employment firm provides technical, industrial, and corporate human resource personnel.
Human resource consulting is available through the staffing agency.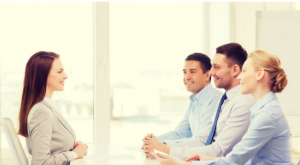 What are a Staffing Agency's Responsibilities?
Client organizations receive end-to-end staffing solutions from a staffing agency. They're not the same as a placement or contracted search firm. As a result, their obligations differ from those of others. The tasks of a staffing agency will be discussed below.
Understand and have in-depth knowledge of the workload requirements of clients.
Analysis and determine the workforce requirement and try to meet the same.
Conducting different levels of interview and shortlisting the candidates accordingly.
Generate contracts and keep eyes on legal issues.
What are the services of a recruitment agency?
       Your on-demand talent department comes with the technology, resources and reach of a recruitment agency but operate under your employer brand.
Candidate selection and recruitment process management.
Compensation and benefits consulting using real time data.
Managing your interview processes and training.
Executive Search & Selection..
Our key competency and the backbone of our company is executive search. Our services are constantly tailored to our customers' specific requirements. We use a tailored sourcing method meant to attract, analyze, and integrate top talent into your firm, whether it's Retained Executive Search for clients seeking a new senior management hiring or Contingency Search for less senior positions on an exclusive basis.
When a position necessitates a high level of competence as well as leadership abilities.
To qualify, screen, interview, and reference competent persons, you must first understand the technical talents, competences, and leadership qualities required for the executive role, as well as the corporate culture. We have the expertise to plan executive recruitment strategies, create applicant selection criteria, and conduct expert interviews.
When specialized skills are needed
The more senior the position you wish to fill, the more complex and specialized the skills set that is required, and the more complicated the search and recruitment process becomes. At RayaFeeL Staffing Services, we have experience recruiting at most levels within organizations and can quickly appreciate the complexities of the position and recruiting process.