SQL Manager for Oracle Type 6 – 10
Advanced data view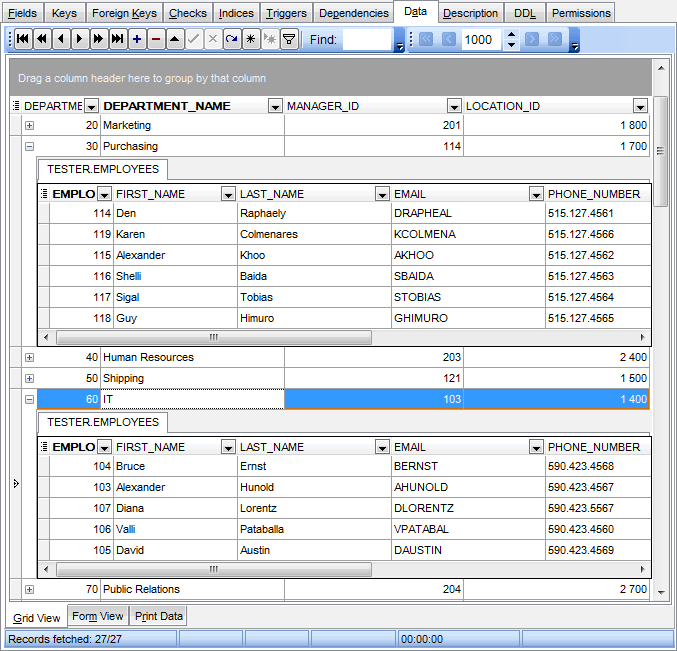 Get related data from foreign tables at hand. Switch between grid and card view, use powerful BLOB editor, apply sorting and grouping with one click. Set limits for data display and run data processing tasks directly from the grid.
Easy executing of administrative tasks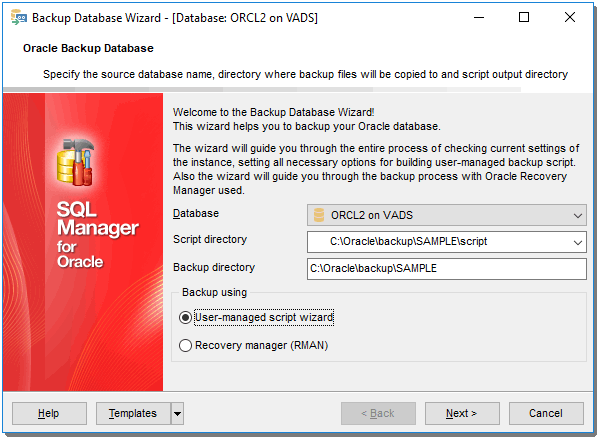 Run database tasks with handy wizards. Create backup copies of your database and restore them. Use flashback to restore data to certain states. Improve performance of the database with Advanced statistics service.
Report tools and documenting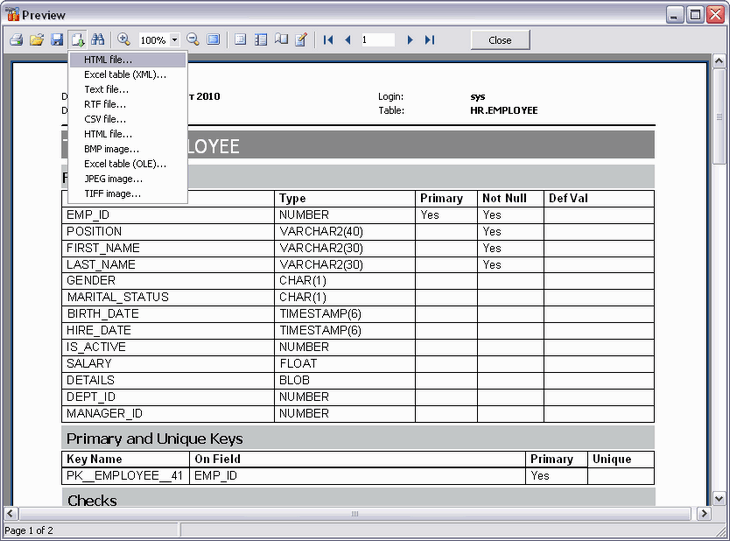 Document the database structure in the PDF, HTML, Excel and other formats. You can include required object types, properties, and DDL. Quick data reports can be designed with step-by-step wizards, or you can create complicated data reports with customizable layout to meet your requirements.
PL/SQL code debugger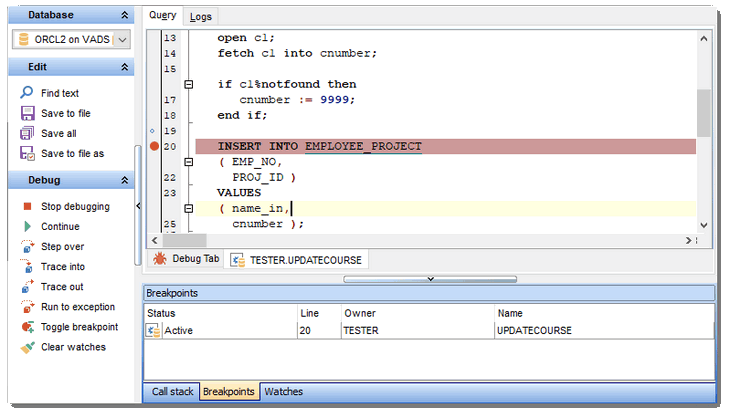 Minimize errors and improve code quality with built-in debugger. Use step-by-step debugging for anonymous blocks, procedures, functions, packages, triggers and object types. The functionality includes toggling breakpoints, getting variable values and fetching call stacks.
Comparing and synchronizing databases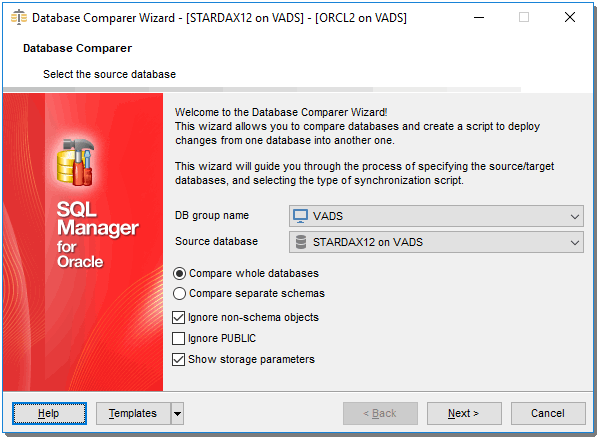 Easily compare two databases and get the synchronization script just in a few clicks. The result script can be immediately executed in the editor or saved to a file.
Our services can also remind you through our website.
We even have Facebook, Instagram and Linked in! Comment or like if your more of the social media type 😉