SQL Manager for Oracle Type 1 – 5
Simple GUI for managing database and server objects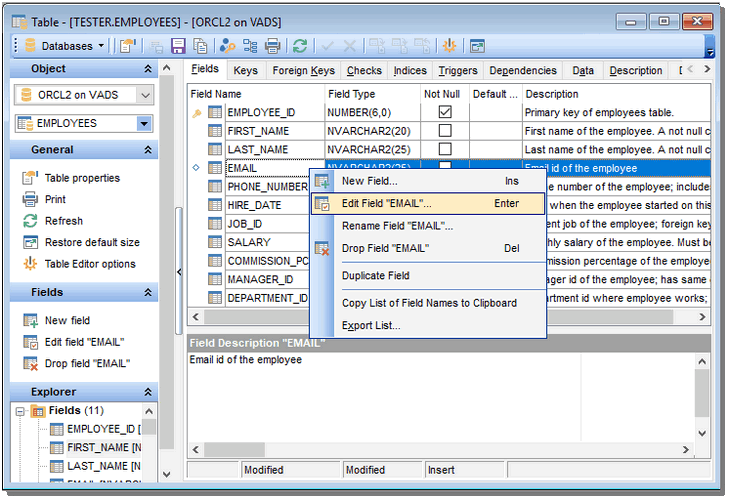 Create, edit and manage Oracle objects easily with efficient object editors. The wizard system assists with duplicating objects, running related tasks, getting script. Create favorites groups of objects and quick search within DB tree for better administrating.
Smart SQL coding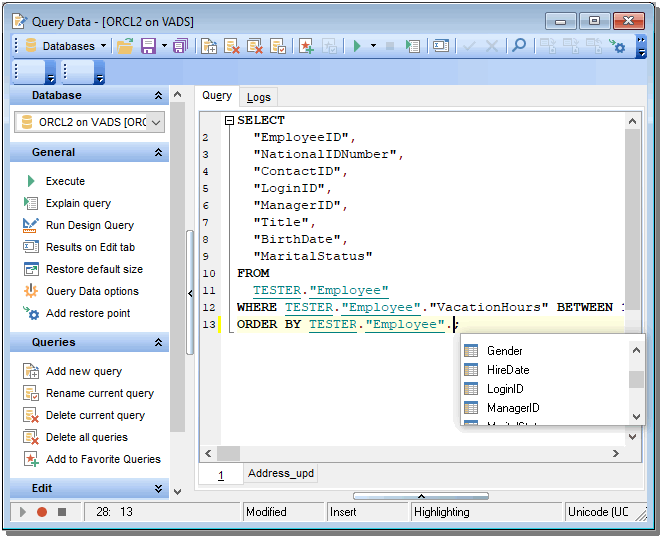 Speed up code writing with auto completion feature without necessity to remember object names and fields list. Beautify your code and improve its readability with adjustable formatting and code folding.
Query designer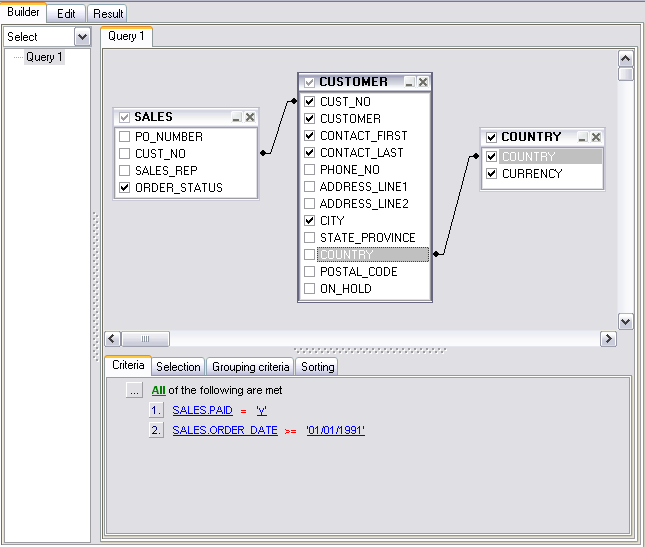 Easily build complex queries with joins, conditions and sub-queries in visual mode without extended knowledge of SQL syntax. Add grouping, filtering and sorting in the special area selecting fields and values.
Data export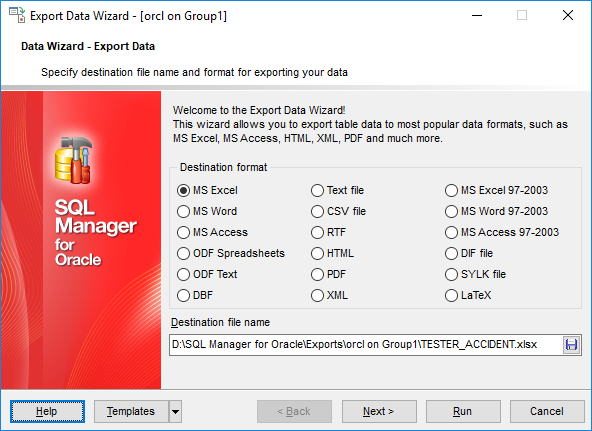 Export table, view or query data to any of 20 popular formats: MS Excel, MS Word, MS Access, HTML, PDF, TXT, CSV, DBF, XML, ODF, etc. Simple wizard helps to customize output file format and layout.
Data import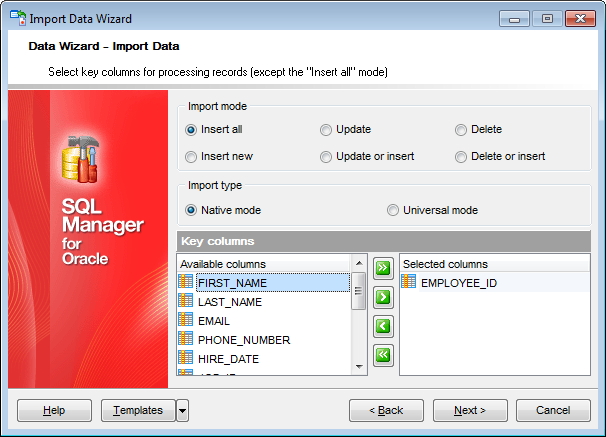 Import data into tables from external files of 10 most popular formats: MS Excel, MS Word, XML, MS Access, PDF, TXT, CSV and more. Follow the steps of the friendly wizard to set column correspondence, select insert or update mode and customize data format. Save time for routine operations with templates use.
Our services can also remind you through our website.
We even have Facebook, Instagram and Linked in! Comment or like if your more of the social media type 😉