Why Invest in a Virtual Office If You're a Freelancer.
What Is A Virtual Office/Address?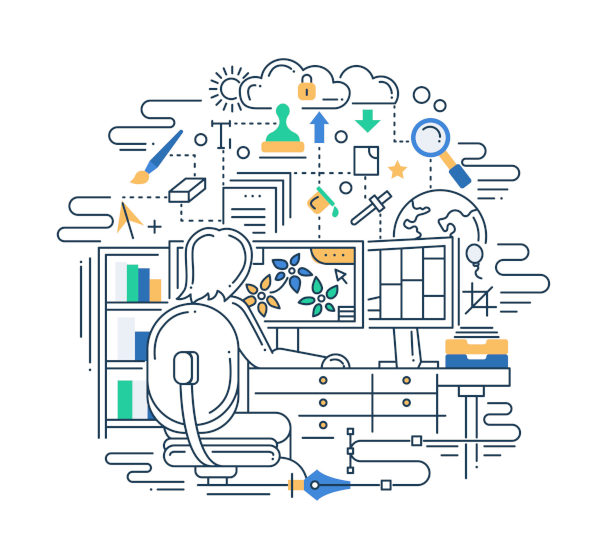 A virtual office is a physical office location that another company owns but allows you to use as your own business address for a monthly fee, even though you don't physically work or reside there. This allows people who run businesses from home to have a professional, public-facing business address to use on their business cards and marketing materials. It also allows you to have a business registered in a city/state that you may not reside in.
Most virtual office providers that I've looked into offer the following services…
Legal Business Address: Virtual offices provide a physical address where you can legally register your business.
Mail Forwarding and/or Pickup: The virtual office provider will accept mail on your company's behalf. You can stop by the location and pick it up yourself or you can arrange to have them forward it to your home address.
Phone Answering: For an additional monthly fee, you can arrange to have a receptionist answer your phone calls on your company's behalf.
Temporary Work Spaces: Some providers have private offices, desks, and conference rooms that you can rent out on an hourly or daily basis.
Virtual Office Provided:
Benefits Of Having A Virtual Office
Generally speaking, if you're a solopreneurs who works from home (a freelancer for example) and you don't foresee yourself ever needing to expand into a public-facing place of business, most likely a virtual office is worth it.
It Provides Temporary Work Spaces
Having a physical office that you can use for a day or two is really useful if you have family staying at your place, or there's noisy construction going on nearby, or any other temporary nuisance that may distract you from getting your work done. It's also useful if you want to meet with a potential client in-person, in a professional setting, rather than the local Starbucks.
You May Get A Minor Boost In Your Website's SEO
"SEO" stands for search engine optimization. It's the practice of working to make your website more suitable for search engines so that more people will discover it.
Recently Google has been moving more and more towards prioritizing authoritative sources in the search results. Having a physical business address that is associated with your website adds credibility to your name, which can help you rank higher in the search results.
They're Costly:
Finally, virtual offices are pretty expensive. I'm paying somewhere around $100 per month for mine (I don't remember the exact number.) That's not a lot of money in the grand scheme of things, and it's a cost that I can certainly absorb, but it feels like a lot of money relative to how often I actually use it.
Personally, I just stop by my "office" every once in a while to check my mail, and that's about it. It's a nice office in a beautiful building with very friendly staff, and I love having an excuse to go into the city and get lunch during the work week, but it feels like a lot of money to be spending on something I hardly use. However, it's the cost of doing business, and it is a tax write off. It's a cost that's easier to swallow when you consider the other benefits that may sometimes be taken for granted. Considering that I'd say my virtual office is worth it.
In Summary:
A virtual office is worth it if you're a freelancer or solopreneur who works from home and values their privacy. However, if you have plans to expand and hire employees, you may want to look elsewhere.
Email : info@rayafeel.com
Phone : +91 72000 04025 / +91 88389 53252 /+91 84220 89238/+91 81483 83856
Address : Spencer Plaza, S102, 2nd floor, Phase-3, Door No. 769, Anna Salai, Chennai, Tamil Nadu, 600002
Have any question? (+91)8838953252 ITsupport@rayafeel.com
Our services can also remind you through our website.
We even have Facebook, Instagram and Linked in! Comment or like if your more of the social media type 😉