How about Rayafeel chennai co-working spaces?
CO-WORKING SPACE: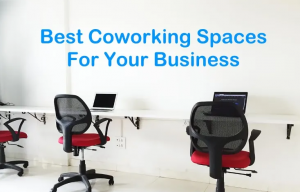 The world of business is rapidly changing. Long before the economic crisis of 2008, traditional stable employment in big hierarchically structured organizations, along with the standard 40-hour work week, have started to give way to the new ways of work organized by individuals, small companies and big firms as well.
One of the key drivers of these changes, was the rise of outsourcing. Increasing outsourcing and major improvements and advancements in new technologies during the last decades, have therefore reshaped the world of work and led to the decline of classical employment relation.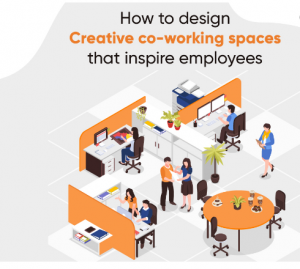 More specifically the 15% of the workforce who are classified as independent contractors are, in large part, highly educated independent professionals in tech and creative industries that form the backbone of the rising knowledge economy.
They are attempting to work in flexible ways, seeking workplaces that are used by other creative self-employed people and who understand the value of forming social networks and the power that derives from collaboration.
As a result, one of the recent initiatives which has gained tremendous attention is the rise of co-working and the new infrastructure of co-working spaces.
A question that could be born is what is so special about strangers working together in the same workspace?
The answer cannot be anything less than that co-working spaces is a vibrant community of sharing and collaboration that is so much sought after by the creative class.
So, let's provide a proposed definition of the concept according to MED program "CO-WORKED – Social Innovation Research on Co-working Clusters".
"A co-working space is a physical space aiming to build and implement a dynamic community of users sharing a propensity to foster collaborative, open and sustainable relationships. Co-working spaces are actively managed to promote these goals, also by organizing events and activities supporting mutual learning and exchanges and by developing new functional typologies and interactions with other services or centers".
The case of Greece
Co-working spaces are popping up like daisies. Due to the slow-down of the Greek economy co-working spaces are offering better incentives for bootstrapping startups, individuals and companies that may wish to mingle with other like minded and creative people.
This is seen especially in Athens, which is fast becoming known as the most developed startup hub in Greece. So, most of co-working spaces are located in Athens due to the larger population and the presence of bigger companies.
Co-working is connected with the startup community and generally with entrepreneurship activities. The existing co-working activities are mainly set up by local entrepreneurs and its specialization refers to the domain knowledge of the operators and the domain expertise clusters of the region, (for example, people who are working at the ICT sector).
Is there any added value?
Co-working spaces are emerging every day and some of their benefits are clear enough. First of all, a professional integrated co-working space provides offices with desks, meeting rooms, seminar rooms, a workshop and an event space. Many of the co-working spaces can also provide services such as IT equipment, 3D printers, Wi-Fi, HD projectors, recording studios, prototyping, legal advice, and funding consultations.
Community gains from co-working spaces because they provide creative innovative solutions, support vulnerable groups, as this co-working movement is seemed a good opportunity to solve youth unemployment and not only, encourage entrepreneurial spirit, city quarters' development, self-employment and other synergies.
In addition, most relevant attracting factors for a co-worker are interaction, business and social relationships, continued learning opportunities, support of innovation and cooperation, the enhancement of creativity, the development of a network in which individuals and startups can share knowledge and different aspects.
They can promote new ideas and launch new products. They can also develop mentoring between experienced entrepreneurs and startups. Moreover, the low cost of such a professional working space is a very important factor, offering affordability to the coworkers.
However, Greek legislators have not recognized the co-working concept. In fact, there isn't any kind of formal legal regulation for co-working spaces in Greece and the bureaucratic steps are not clear and understandable for the opening of a co-working space or activities organized and/or carried on by co-working spaces.
The absence of regulation doesn't help the co-working activities and drive coworkers and entrepreneurs to self-organization.
Finally, co-working model could have the potential of becoming a good enough model for cooperation between all sectors of the society and innovation. In future, it will be an improvement to simplify the operation of co-working spaces and give incentives to freelancers, remote workers, individuals, startups business and small business to use them.
For this reason, public policies on co-working activities have to be designed and implemented provided economic incentives to use co-working spaces, give specific definitions and develop a legal framework for new companies founded in co-working spaces.
We even have Facebook, Instagram and Linked in! Comment, tweet or like if your more of the social media type 😉