How we can support your company by providing space for it.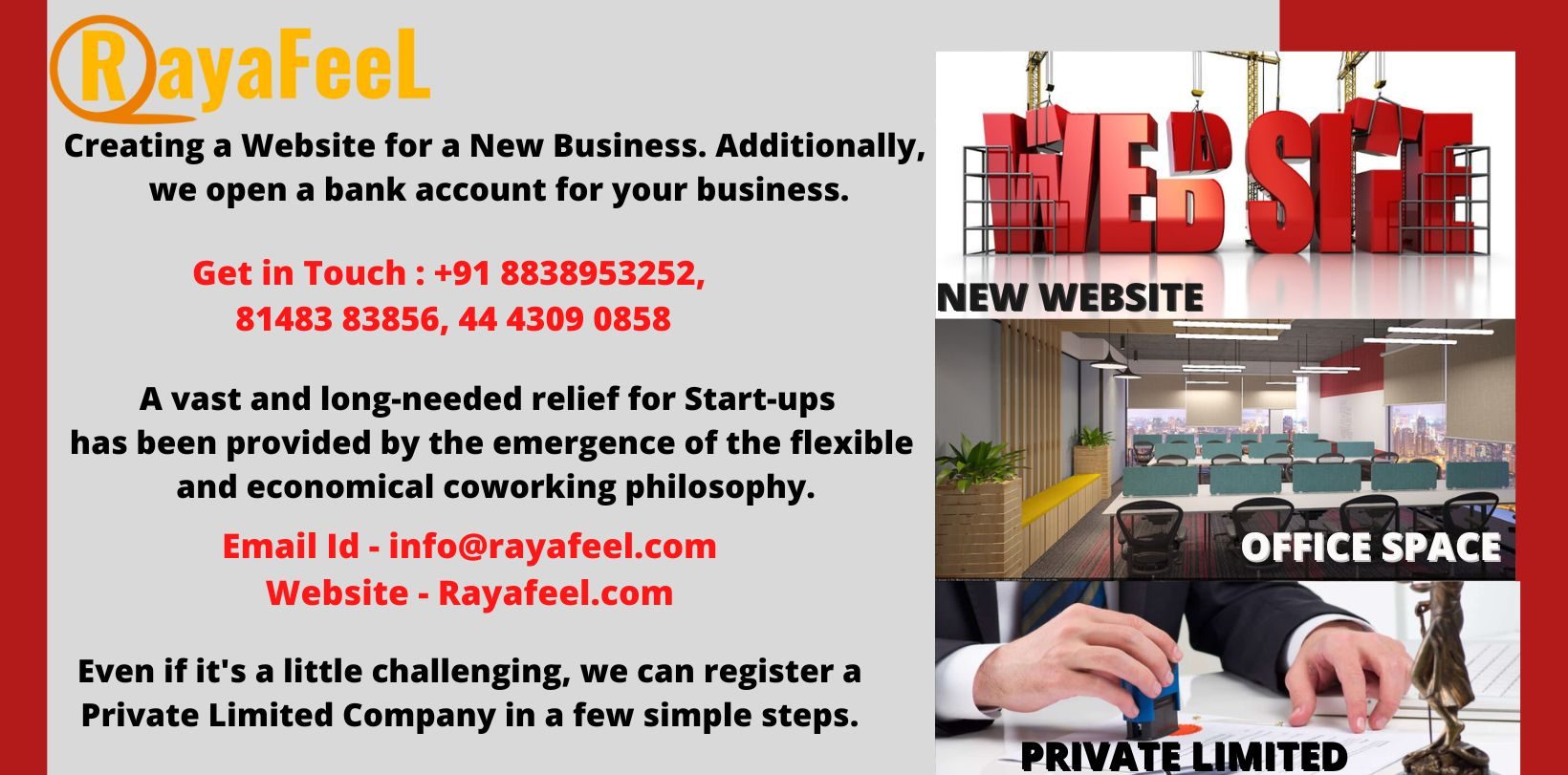 Serviced offices are more affordable for startups than traditional office space.
More flexibility and stability with decreased overhead and expenditures. Due to the flexibility of contracts, businesses attempting to operate agilely will be able to quickly implement changes to their workspace as needed to stay in line with their business plans.
Access to Facilities : Administrative assistance with relation to business concerns, utilizing communal spaces, a kitchen with a kitchenette, conference rooms, and a simple method of networking with different enterprises.
Privacy and confidentiality : All significant discussions and ideas will be held in confidence, and sensitive information won't be divulged if it could harm the company.
Opening up new markets Spencer Plaza in Chennai is where RayaFeeL is located, making it simple for you to conduct business there.
How to Choose the Best Workplace Location
STEP 1: INTERPRET
Locate the RayaFeeL in Chennai, then go there in person or virtually.
STEP 2: RESERVE
Appreciate what you see? Instantly reserve your workspace, stop by to meet with our community teams, and remove it from the market.
STEP 3: ENTER
Please feel welcome! We make sure your workplace is fully functional so you can begin working right away.
Our services can also remind you through our website.
We even have Facebook, Instagram and Linked in! Comment or like if your more of the social media type 😉