Why Modern Co-working Spaces Play a Big Role in Cutting Your Business Expenses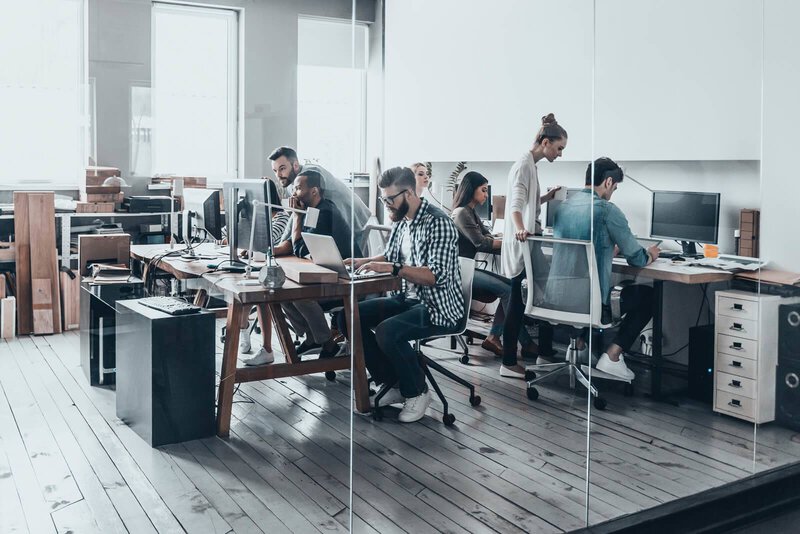 No matter if you own a small business just starting out, a large one looking to cut on costs or a freelancer on a budget, there is one common crucial factor in succeeding or going under – and that's saving on overhead. This can be an insurmountable task when you look at the requirements; renting a workplace, buying equipment, outsourcing, etc. But it doesn't have to be, thanks to modern co-working spaces.
The concept is pretty simple – several entrepreneurs, freelancers, or startups working under the same roof. It has many advantages, but the main one lies in cutting your business expenses. Maybe you think you'll be paying for a bunch of things you won't actually need for your work and that renting a small office would be a better solution. But renting always involves a big investment of time, money, and resources. On the other hand, co-working spaces have a bright future since they cost up to 40 percent less and relive the pressure of housekeeping, phone, internet, and electricity bills.
Roommate Style
While you're sharing the space itself you're also sharing the expenses of that space, which is why co-working spaces are equally beneficial for both – small businesses starting out and larger ones looking to downsize their expenses. You won't be spilling cash on a private office or an entire floor for your employees, but sharing the cost of an entire building with everyone else who's using the co-working space. With extra rental expenses gone you'll be able to devote these funds to more pressing business matters. Since most of co-working office buildings are built for easy workflow and diversity you'll be able to choose from several different styles without the need (and cost) to customize, meaning all you have to do is to know what you're looking for.
Although often overlooked, the utilities are necessary for running a business and their cost can also easily pile up, so sharing them is also an undeniable advantage. Additionally, if some unexpected error leaves you high and dry you won't have to deal with it alone since you'll be backed up by a collection of businesses looking to see it fixed.
All Advantages at Half the Cost
Rent and utilities are not all the expenses you'll be sharing – other advantages will come at half the cost, too. Decorating your office space is not a small investment and many business owners are forced to downgrade the quality of equipment to make up for the cost. With co-working spaces, you get a higher quality with reduced costs. Just think of the simple stuff – desk and computers. All employees need to have one, so stocking a workplace just with these necessities can turn into a pricey adventure. Co-working spaces make money by offering the greatest ease to their customers, so they're already equipped with desks, chairs, and necessary tech equipment.
If you decide to make some changes – going for personal cubicles as a more traditional approach, for example – you can also let the co-working office handle this instead of buying yourself. Since there'll certainly be other workers besides your employees using that space, the rate you'll be charged for equipment will be significantly reduced.
In the end, we all know the advantages of conference rooms when it comes to setting a professional tone. Renting a professional one can cost a fortune, not to mention, about finding the right location. But the majority of co-working spaces are fully fitted with several conference rooms, so you can easily rent one a walking distance from your place of work at, again, greatly reduced cost.
Our services can also remind you through our website.
We even have Facebook, Instagram and Linked in! Comment or like if your more of the social media type 😉