Any of the RayaFeeL locations could serve as your company address.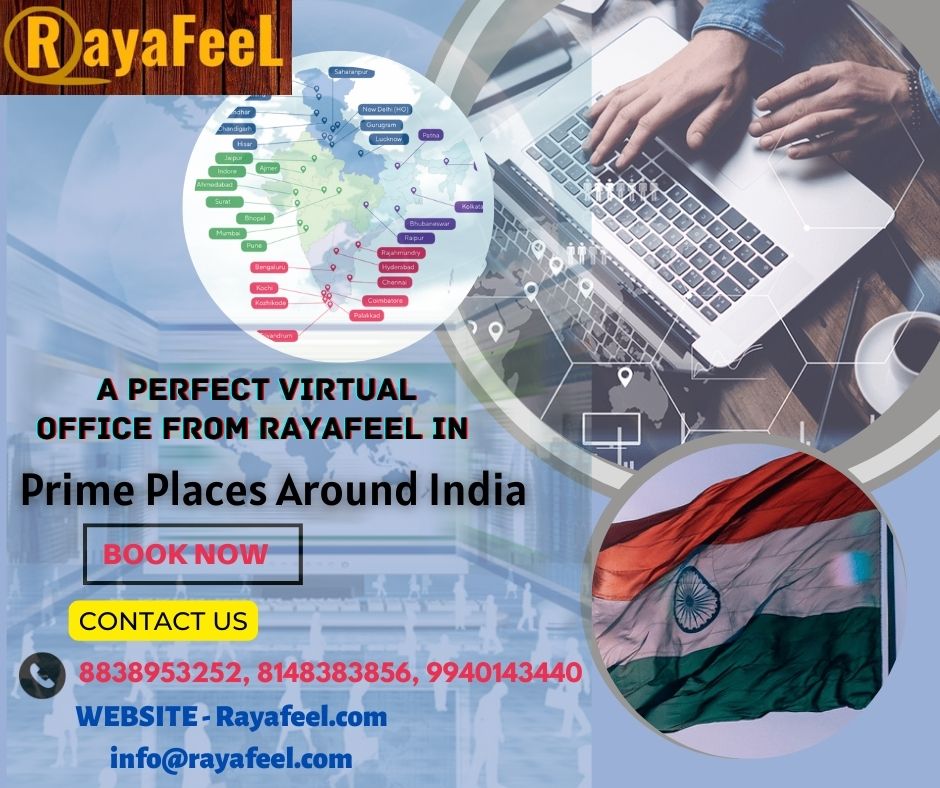 RayaFeeL's Business Address 
To attract your clients, does your business card have a prestigious office address? RayaFeeL makes it possible.
If your firm is mobile but you still need a respectable address in a significant industry throughout India, RayaFeeL can give you a location that will win your clients' respect and trust.
Our business address bundle comes with a number of practical features at reasonable and adjustable monthly costs, such as:
Your illustrious corporate headquarters
Management of mail and couriers
Free use of our coworking spaces for up to one hour each day.
Numerous internet advantages, such as technologies that let you customize your services in real time
Our corporate offices can be found throughout India's most important commercial and financial areas.
RayaFeeL can provide you more than simply a beautiful static business address, giving you access to gorgeous boardrooms and meeting rooms for training, meet-and-greets, and corporate negotiations as well as access to our coworking lounges.
Learn about our selection of business service packages, such as the communications package, which includes a local phone number, a dedicated receptionist, and a call answering service.
You may combine our meetings and communications package with access to a full Virtual Office solution for a fair and cheap monthly charge if you want the full professional experience.
Our services can also remind you through our website.
We even have Facebook, Instagram and Linked in! Comment or like if your more of the social media type 😉