What are the Documents Required for ISO Certification?
The basic documents required for ISO Registration/Certification are:
Identity and address proof of the Applicant along with the copy of PAN Card and Aadhar card.
Passport Size Photograph of the applicant.
Utility Bill or Electricity Bill.
Copy of Sale deed in case of owned property.
If the place of business is a rented property, a Rent Agreement is required.
In the case of the company, a Certificate of Incorporation and MOA &AOA is also required.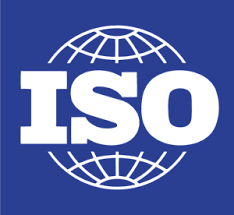 Enhances Business Efficiency:
ISO certification plays a very essential role to build credibility in overseas business and in enhancing business efficiency.
Improves Marketability:
ISO Certification widens the market potential of the organization.
Better Customer Services:
ISO helps in improving customer services and satisfaction, to encourage the organization to deliver the best quality services.
Global Credibility:
If the organization wants to expand the business globally; ISO Certification plays an essential role to build credibility.
Improves Product Quality:
ISO Certification improves the product quality i.e., it should match the quality of international standard. If the standard does not match the product it will face non-acceptance on the grounds of quality issues.
Helpful In Government Tenders:
ISO helps the in government tenders and would give your business an advantage over your competitors.
ISO certificate is a certification that provides standards to the organizations and thus shows the way to innovation and development of trade. ISO Certification is mandatory to form certain standards that ensure the quality, safety, and efficiency of products and services. It also ensures that the products and services of the organization meet the customer and regulatory requirements.