Working from anywhere at any time is now possible with the virtual office trend.
While virtual office assistants handle their company correspondence and a variety of other secretarial tasks, business owners can operate from home or another remote Location.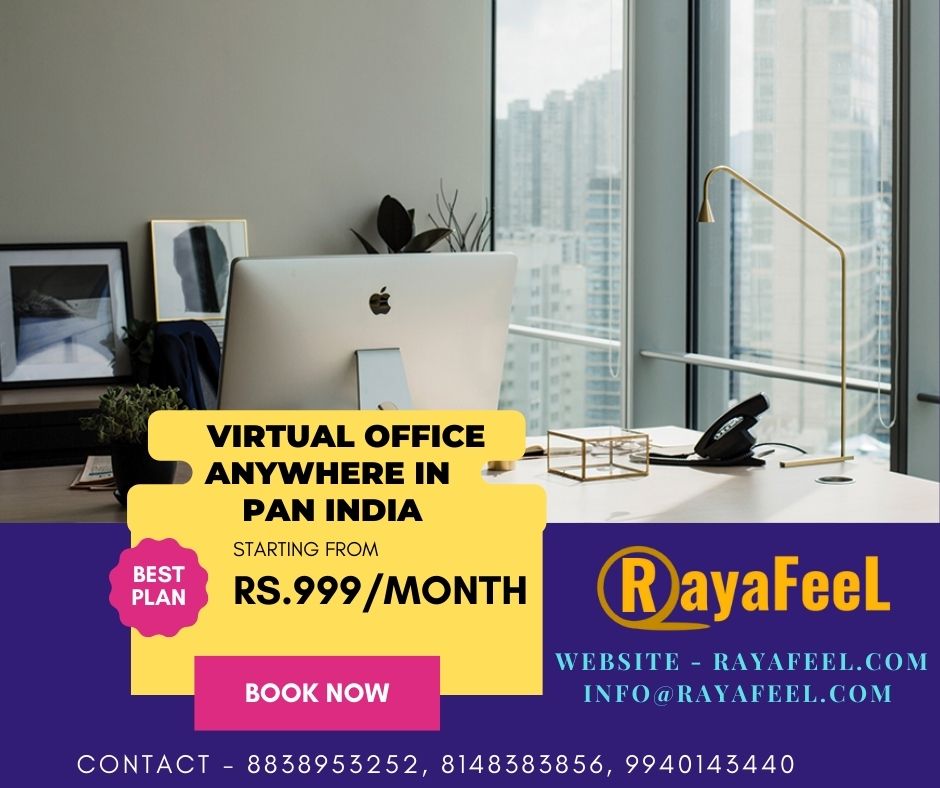 Establish a culture of relaxation at work
For new business owners, a virtual office is the greatest option because it avoids the difficulties associated with conventional office leasing. With a distinct company address and office phone in Chennai, the virtual office gives you the flexibility to contact with enterprises or firms from anywhere.
Clients that rent virtual offices in Chennai are not required to have a physical location or a rental agreement in order to use the services. With simply a monthly charge, they may acquire a business address, a dedicated phone line, and even fax and email services as needed.
Choosing to use our virtual office package has several benefits. Among them are:
Freedom from the strain of renting office space and equipment.
There is no requirement for specialized management and administrative staff.
Our package is tailored to the services required.
Compared to regular offices, the price is lower.
In a virtual office, there is no need for ongoing maintenance fees; the only expense incurred is the package itself.
To operate in a virtual office, you do not need to relocate or assign employees from your firm; the service providers take care of all the necessary tasks on your behalf.
Our services can also remind you through our website.
We even have Facebook, Instagram and Linked in! Comment or like if your more of the social media type 😉