Virtual office Space Address in india
Work from anywhere without worrying about space.
Set up your business in Chennai now!!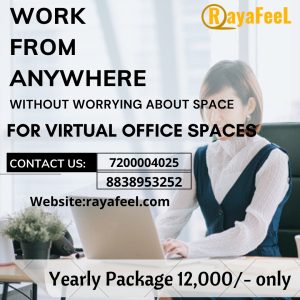 Rayafeel provides you The Virtual office Space solution with Free Amenities like Live Reception support, Courier & Mail Handling, Client follow ups and more….
Yearly Package @12,000/-only.
Limited days offer!! HURRY UPP!!
Contact Now 7200004025/8838953252 And visit our Office Today!!