Top Best Professional Courses in India [2022 Updated]
The most important and obvious question that you face after completing your school is the profession that you want to get in and the professional course that will help you in getting into the career of your choice. Well, in today's day and age,  there is absolutely no dearth of options that are are available at your disposal. You have to just decide what areas are you interested in and whether or not you shall be willing to put in all your hard work. If you get a yes for an answer, you can pursue the course of your choice.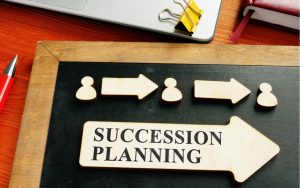 Benefits of Professional Courses in India
There are plenty of professional courses that you can choose from in India. When compared to degree courses, professional courses are meant to get you job-ready rather than just sculpting your academic knowledge. Hence, here we are with the main benefits of Professional Courses in India:
1. Professional Courses set you apart from other candidates
With saturation in each industry, one needs to have the best skillsets to survive at a place where they will work. As the number of unemployed people and India's population increase, we see many students embarking on the journey towards their education every year. When it comes to entrance exams, also there are lakhs of students that go through it. However, at some point, you would have seen that all it takes to be successful is to have skills that set you apart in your CV. A professional course helps you get in that situation easily where you do not mix with the crowd and instead shine brighter.
2. Professional Courses enhance your creativity
With the education system leading you towards fixed paths, the Professional Courses will hone your creativity. With all the pressure that you feel under degree courses, the Professional Courses will push you to new edges and bigger boundaries. At a place like that, you will be able to expand the horizons of your mind and let your creativity foster. With that, you will start coming up with smarter solutions to the problems before you. After all, creativity needs constant and constraint-free feeding.
3. Professional Courses will teach you a better approach towards people
There are many ways to learn how to engage with people as you set to choose Professional Courses. After all, the internship opportunities and the training programs of almost all Professional Courses are well developed and integrated to give you the best chances. With this, you get to know the people or, let's say, your customers who will get to use your service. With this, if you become an employee of an organization, you will work in a much better and enhanced way.
4. You will always be in form with Professional Courses
No matter where your area of interest is, you will find yourself coming up with new ideas when choosing a Professional Course. This is because a Professional Course will let you know what is going on in the segment that you will serve. The knowledge that you gain in a Professional Course will help you be street smart. Such smartness comes with practice; however, you will also have to spend a rigorous time studying the various facets of the course that you choose.
5. Professional Courses offer you better job opportunities
Degree Courses are created to make you an academically sound person; however, in Professional Courses, you will see that the practical nature of it will help you a lot. With such practical experience, one gets a better chance on the job front. This is why it is often seen how Professional Courses make students ready for a job. Most people want that as a job makes us feel stable in our lives. As you set to pick a Professional Course, you will get to see many options as well. Hence you will easily be able to go work in the job area that astounds you the most.