Start Your Digital Journey with Fast and Cost-Effective Domain Name Registration Services in Chennai
Domain Registration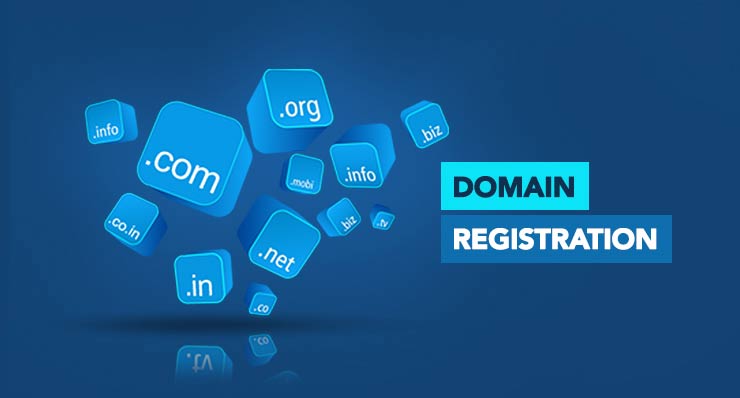 Your domain name is your digital identity, your business, and your space online. The right investment in your brand name in your domain will go a long way.
Domain registration is the first step to get your website done, and with Rayafeel technologies, you don't need to worry about what and how to register.
Besides helping you register your domain, we will also suggest many options and help you finalize the best possible alternative for your business. With years of experience in this industry, you have the advantage of our domain registration consultancy services.
We help you the maximum returns of this simple yet quite important process of digital marketing. You can select from more than 50 domain extensions including .com, .mobi, .in, .co, .co.in, .info, .org, and .net.
At Rayafeel technologies, Chennai, Tamil Nadu, we follow a transparent process in registering your domain. We provide the domain to the clients from where they can manage:
We provide the domain to the clients from where they can manage:
Domain Authentication Code
Furthermore, we will help you decide the website name based on your industry that is rich in keywords so that you get an instant boost in your search rankings. Therefore, we will help your website to be picked first. Moreover, your business ideas and domain name are only yours. To safeguard your domain from hijacking and squatting by getting it registered.
Our services can also remind you through our website.
We even have Facebook, Instagram and Linked in! Comment or like if your more of the social media type 😉