Serviced offices and virtual offices: What are they?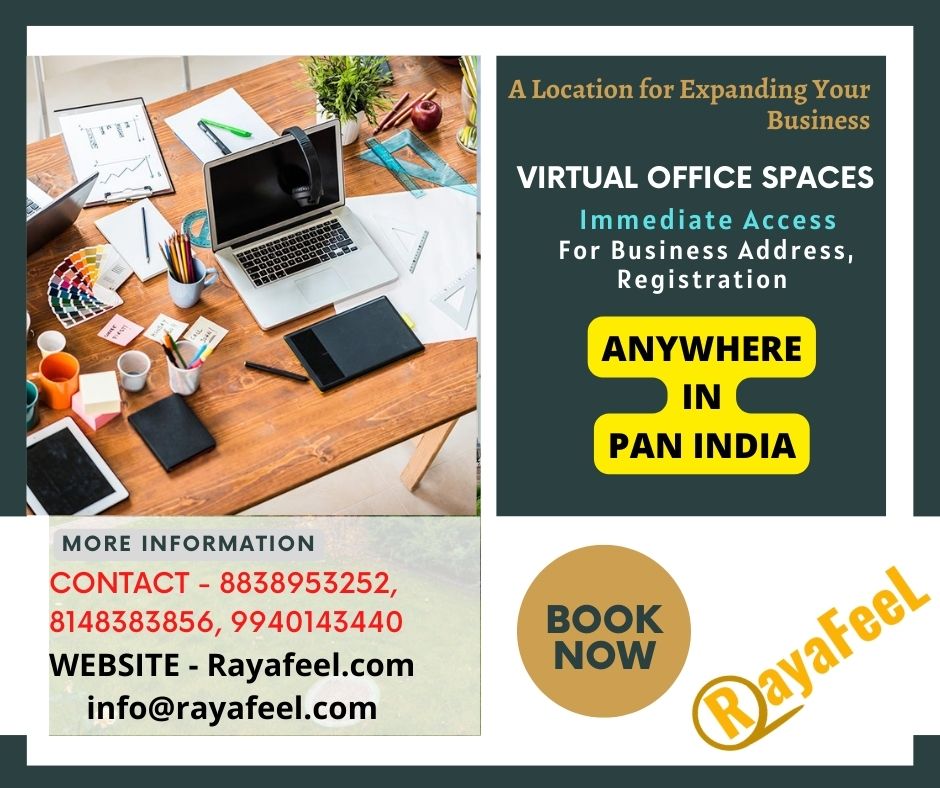 Imagine running your company from a magnificent office in a prime location, free from concerns about office supplies, internet connectivity, upkeep, and access to necessary utilities. Even better, picture managing your company from a virtual office where your workers may carry out tasks from anywhere in the world. Sounds ideal for high-cost operations, don't you think? Selecting the top serviced and virtual offices in Chennai might give your company a new lease on life.
You'll discover that there are too many things vying for your company's money when establishing a new firm. However, if you choose a serviced office, you may manage your business without having to make a commitment to paying for and maintaining a traditional office space.
You can efficiently use your resources to expand your firm swiftly with the aid of virtual and serviced offices. But what will surprise you is that serviced offices and virtual offices have definite distinctions from one another. They are owned, managed, and leased in accordance with this.
A serviced office is what?
A furnished and complete office that is readily available for rent by people or businesses is referred to as a serviced office. A brief contract and a monthly rent bill are included. These companies offer contracts that are only six to twelve months long.
Tenants or organizations in serviced offices can alter the size of their space in accordance with their evolving needs. Moving to a smaller office within the same building is one option, as is dividing the current office into smaller spaces.
Serviced offices are similar to typical offices, with the exception that a property management business is in charge of providing amenities. When necessary, the company takes care of the office's general maintenance.
For large organizations, SMEs, and firms experiencing rapid expansion, serviced offices are excellent.
A virtual office: What is it?
In its simplest form, a virtual office is a service that offers people and organizations the essential features of a regular office without the need to lease actual space. Companies can use virtual offices to get a phone number, mailing address, communication tools, and video conferencing capabilities.
Even though you're managing the business from your living room, a virtual office can provide you the legitimacy you need to strengthen your brand. Unexpectedly, you have the option of selecting a virtual office with a suitable address. You won't have to pay the expensive rent, and once customers realize you're virtually located in a posh neighbourhood, you may attract their business.
Virtual offices are perfect for companies that wish to grow and open up shop in a different city.
Our services can also remind you through our website.
We even have Facebook, Instagram and Linked in! Comment or like if your more of the social media type 😉