Rayafeel Technologies: What's the Big Deal? Glossary of ISO Accreditation
Why Rayafeel Technologies?
At Rayafeel Technologies, we recommend companies to get ISO certification as it sets an expectation in your company of international standards. Our team of experts provides support in every phase of the certification process: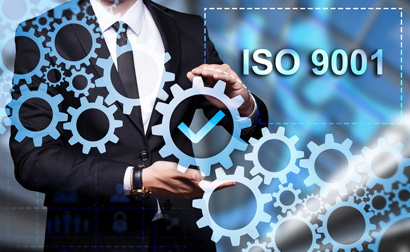 Planning
Designing
Implementation
Monitoring
Controlling
Improving
We are ready to go that extra mile to help businesses achieve their goal.
ISO Certification Glossary
ISO
International Organization for Standardization – A worldwide organization that is responsible for developing documents of requirements, specifications, guidelines or characteristics that can be used consistently to ensure that materials, products, processes, and services are fit for their purpose.
Standards
Standards in relation to ISO certifications are essentially benchmarks in quality.
QMS
Quality Management System – QMS is an organization's system which implements policies and objectives into the processes that help improve a standard of quality.
Risked-Based Thinking
This method of thought is related to reflecting on how much risk is involved for a certain amount of gain.
Accordance
If you are in accordance with ISO standards, it means that you have adequately or sufficiently conformed to its requirements.
Competence
Competence describes a company that is able to meet an ISO requirement through its QMS or other processes.
Controlled Document Register
The controlled document register is compiled of all of the organization's standard documents such as forms, policies, etc.
Process-Based Quality Management System (QMS)
This term reflects processes that are integrated within an organization to improve quality.
Asset Inventory
Asset inventory is a compiled list of everything an organization has in its possession, from its database and technology used to items related to day-to-day operations.