Virtual Office, Co-working Space And Private Office Space Address In Chennai, India.
Posted by

Date

December 31, 2022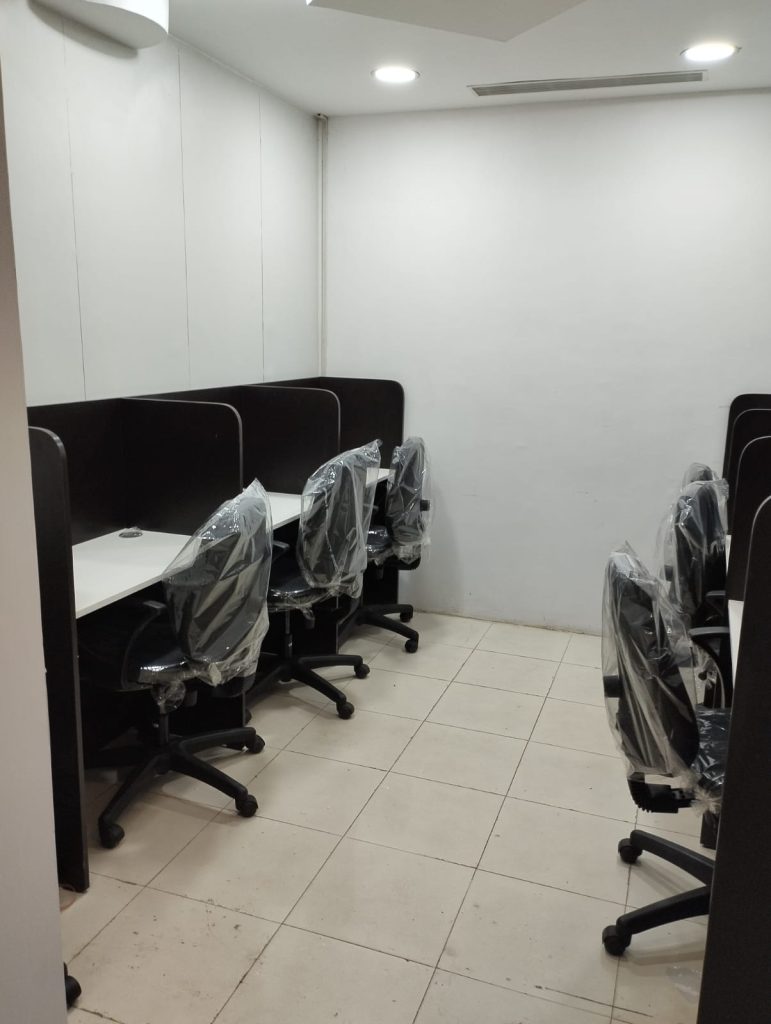 Virtual Office, Co-working Space And Private Office Space Address In Chennai, India.
#virtualoffice #coworkingspace #privateoffice
Virtual Office Space Address 
Virtual offices are quite easy to use. They don't always have a single set location where they exist, but they work as a single entity to provide service to their members and clients.
You can pay a subscription fee (some companies may call this something like "virtual rent"). Compared to typical rent and commercial leases, this is substantially less expensive.
During the course of your membership, you'll have access to the following:
An actual business address where you can go to pick up important documents at a certain place
Including the following services:
Postal services: From these virtual offices, mail can be sent and received. Many virtual office sites provide mail-forwarding services so that parcels sent to the office can be forwarded, and some virtual office locations may also package your items for shipping.
Services for Answering Calls with Live Receptionists: Incoming calls to your company will be handled by these services, frequently round-the-clock, just as they were coming from members of your own staff. They can make call forwards, welcome clients, respond to straightforward inquiries about your company, and schedule appointments.
Receptionists On-Site: These team members can greet visitors to the physical office site, such as clients, vendors, or investors, and direct them to the meeting room to provide a professional image. Additionally, they could be able to assist you with typical administrative assistant tasks.
Virtual Helpers: These are independent contractors who can assist you with activities that receptionists in person may handle, such as sending client contracts, data entry, and scheduling appointments.
Flexible Conference Rooms: Depending on the virtual office you use, you might be able to organize meetings at various places for clients, vendors, investors, or team meetings as needed.
Professional Facilities On-Site: Consider faxing, printing, and software-as-a-service (SaaS) tools and equipment that you might not have at your home office. Depending on your membership plan, virtual offices often come with complete business suites that you may Utilise.
Virtual offices could theoretically be located everywhere, but you'll want to pick one that's at least accessible by car and within an acceptable driving distance. This is due to a number of factors, such as the following:
Physical office space as needed 

Mail receiving & forwarding services

Live answering services

Teleconferencing or video conferencing services

Printing & fax services

Virtual assistants

A virtual phone number

Access to some Cloud-based tools
MULTI LOCATION ACCESS FOR VIRTUAL OFFICE
Chennai

Coimbatore

Delhi

Bangalore

Kochin

Calicut

Jaipur

Visakhapatnam

Trichy

Chhattisgarh

Lucknow
Coworking and Private Office Space:
RayaFeeL Coworking  offers Coworking Space in Chennai. Our flexible office spaces are move-in ready and suitable to accommodate teams of any size. Instead of leasing your own office space, and furnishing it, now you can get better facilities with much less investment when you opt to go for RayaFeeL's coworking space. Comparing rented or leased office space, RayaFeeL Coworking space will let you enjoy all the benefits of having your own office space with lot more features at an affordable price.
Our services are best suited for SMEs, Startups, Home-based businesses, Online retailers, Freelancers, NRI Businessmen or Student Entrepreneurs. You can do business from anywhere in the world and still have a local address and phone number.
Co-Working/Shared/private Office Amenities  :
Professional Workplace : Get a flexible work space at a prime location
Postage and Courier Handling : Receive letters, packages and couriers
Housekeeping and Security : We will make sure your space is clean and secure
Reception Service : We will greet and welcome your customers
Company Registration : Get your Company registration & GST Registration
Meeting Room Access: Get access to our meeting rooms at a discounted price.
Reception : Having a dedicated receptionist can handle basic daily operations like greeting people and
potential new members.
Caffeine Fix : Free Coffee
Internet : Wireless and Wired Internet
Air Conditioning : Fully Air Conditioned
Relax Zones : Lounge / Chill-out Area
Catering : Free Drinking Water
Conference Room : Max 12 People can sit in grooming/meeting hall.
Writing Board : Providing a glass writing white board with marker conference hall as well as a working cabin.
Printer : Membership doesn't include printing, so members pay for each page they print.
Parking : Bike Parking available and Car Parking available.
Gaming Zone : Yes
Power Backup : full power backup.
CCTV surveillance: Yes
Zoom : with a free version of Zoom you can create virtual meetings for up to 40 minutes meetings with up to
100 people in the same room.
Business Lounge : Yes
Dedicated Work Desk :
Get a prestigious office for your business in prime area in cities like
Chennai
Coimbatore
Delhi
Bangalore
Kochin
Calicut
Jaipur
Visakhapatnam
Trichy
Chhattisgarh
Lucknow
You can get your own dedicated work station that comes with all the benefits of an open working environment.
We will offer you high speed internet around 50 MBPS speed with backup connection. You can just come with your laptop and start working the same day. Our Air Conditioned space comes with pantry, power backup, CCTV camera, biometric entry, 24×7 access. We will take care of all your business communications such as letters, packages or couriers received at your address. Once you receive a letter or courier, we will notify you immediately via email, SMS and phone call.
Meeting Rooms and Conference Rooms 
All Rayafeel Cowork offices are equipped with Meeting Rooms and Conference Rooms. If you are looking for a professional space to hold your next Meeting, Conference or Training, our "Smart Space" is a convenient and cost-effective alternative. You can now impress your customers, partners or investors by getting our business Centre with all modern facilities. Rent our "Smart Space" by the hour or day, so make good savings on your budget!
Be it an interview, company presentation, training, board meeting or your business conference, our stylish and comfortable shared office facilities will leave the right impression on everyone's mind. Our meeting and conference rooms are equipped with the all advanced technology features and are available to you at very competitive price. You will get the below facilities in all our centres.
High Speed internet @ 50 MBPS (WIFI or wired)
LCD Projector
Air Condition
Audio/Video Conferencing
White Board
Audio system with Wireless Mic
Pantry and Restrooms
Food Catering
You can also get a dedicated local landline number if required for a small fee. No need to go behind landline providers with complex application procedures and long wait time. No more hanging wires, drilling or dead hardware! Our cloud-based virtual phone system is one of its kind, where you will have complete control of your calls. You can decide what to do with your number.
Call Forwarding: Use our call forwarding feature to automatically forward all the calls you receive on your virtual number to one or more mobile or landline numbers of your choice. So you will never miss a customer call on your office number.
Auto Attendant: Use our Virtual-Receptionist facility to greet your callers with your custom company message and route them to the extension or department they want to reach. Department-wise extensions will allow your callers to reach the right person in your company. For example: Press 1 for sales, press 2 for customer support, press 3 for shipping… etc. We support multi-level, multi-language custom menu on your number, which will give your company a professional image.
Business Hours Setup : You can define your business hours and based on the rules you define, divert the calls to different numbers.
For example: From 9 AM – 5 PM Monday to Friday you can forward the calls to your office. After 5 PM and during weekends, you can forward it to your own mobile. Or if you don't want to answer, you can play an after-hours message.
Online Call tracking : You can track all the calls received on your number anytime. Get details like caller id, date and time of call, answered or missed call, duration of the call etc. for each call received.
Call Recording: You can optionally record all your calls and access it online. You can replay the call recordings and listen to the conversations as and when required.
Reception Support
Our female representatives will greet all your customers at the reception with a professional touch. Never miss a customer while you are travelling or in a meeting. We give your customers a personalized attention!
Office Support Facilities
Get office support facilities such as Printing and copying etc.
Also, check out our other services
Contact :
Contact Information
Spencer Plaza,S102,2ND Floor,Phase-3,WS-02,Anna Salai, Chennai, Tamilnadu 600002.
Contact Listings Owner Form